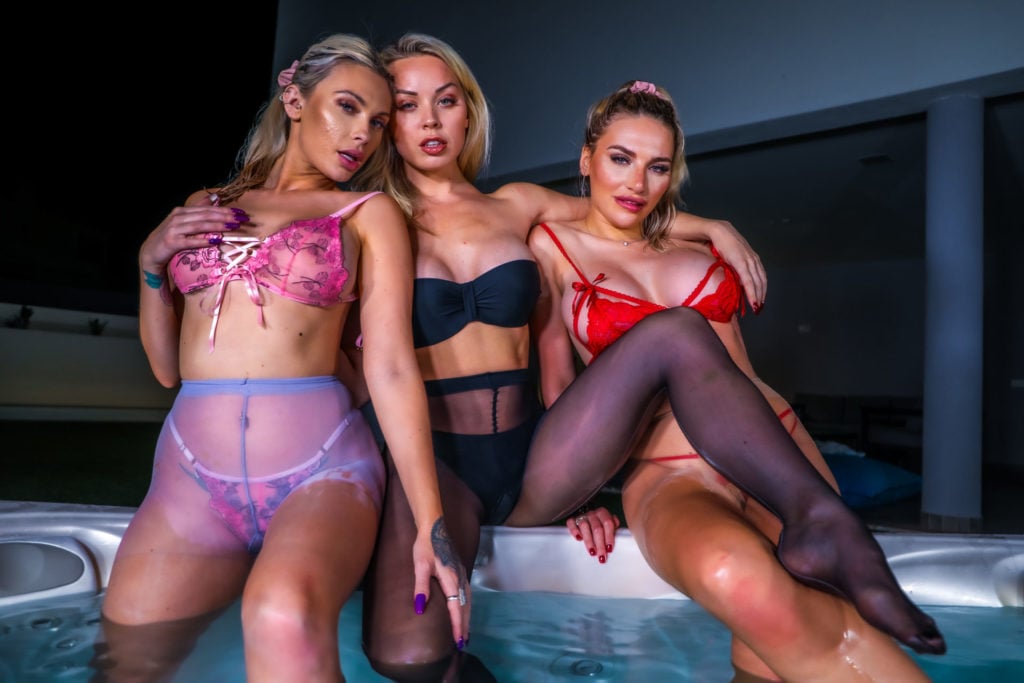 All of our pantyhose babes have a genuine passion for hosiery.
In fact, they love hosiery just as much as you love to watch their videos…
Over the years, they've tried and tested all the different types, styles and brands available – posing for the camera in seductive pantyhose reviews – and everyone has their personal favourite. A pair that suits their body shape, makes them feel super confident and allows them to ooze sex appeal. As experts in the area, here they impart just a little bit of wisdom on the sexiest hosiery styles.
Pantyhose
Lovingly crafted from nylon, pantyhose cover the full leg – starting from the very tips of our girls' toes and gliding all the way up to their slim waistline. All pantyhose will create a smooth and silky look; one that is guaranteed to get your pulse racing. But they can also differ in several ways. For example:

Denier
Pantyhose tend to have a very low denier (e.g. 5-10), making them sheer, delicate and inherently sexy. Not much is left to the imagination. The thin fabric simply hugs the figure, creating a shapely and natural look. However, thicker options are also available and these can be a great way to increase anticipation – particularly as our girls roll them down to reveal their long, luscious legs.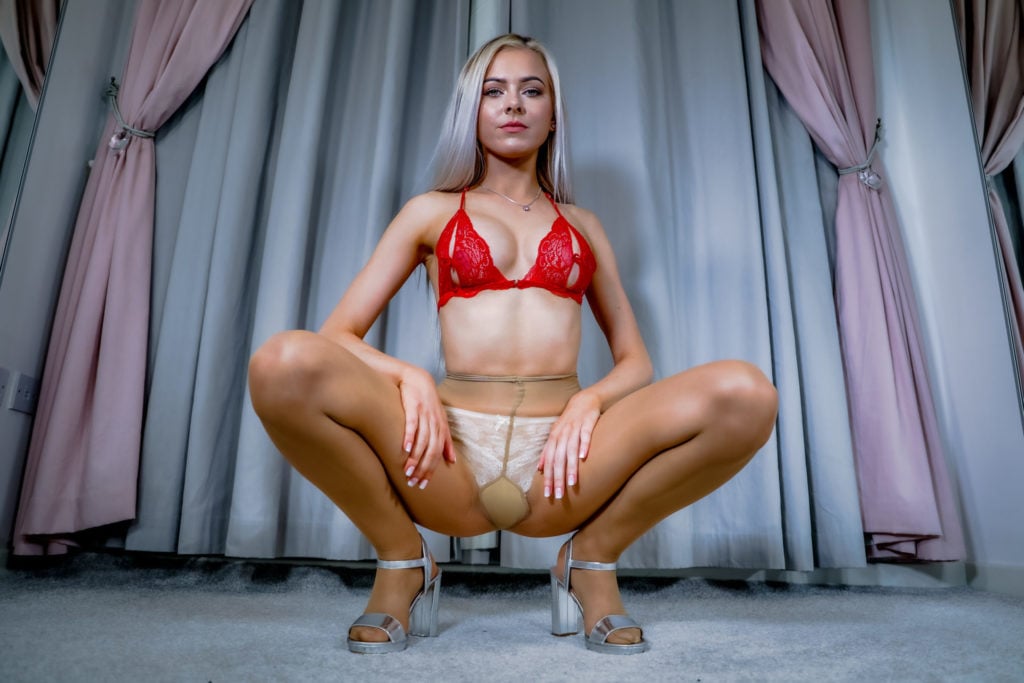 Finish
There are two main finishes to choose from: matt and gloss. And it's fair to say, the latter is our number one choice. Glossy pantyhose have a glamorous and shimmering finish, that certainly draws your attention. Think silky smooth, just-oiled skin. The kind that you'd love to touch.
Achieving high-shine in pantyhose is incredibly difficult. But some brands – including Cecilia de Rafael – have spent a long time perfecting this look and have patented the shiniest hosiery in history.
Toes
Designed to be worn with open-toe stilettos, some pantyhose start at the waistline and end just before the toes – leaving the toes completely free. A popular choice for people with a kinky foot fetish! Others, particularly those which are very sheer, will have a reinforced toe. This is added for comfort, but it accentuates the toes and is a true favourite amongst our pantyhose lovers.
Brief
The 'brief' is the section of the pantyhose that wraps around the hips. Sheer-to-waist is the most common style. This is when the denier is consistently sheer and runs all the way up from the toes to the waist. As a result, any sexy lingerie worn underneath the hosiery is visible for you to enjoy.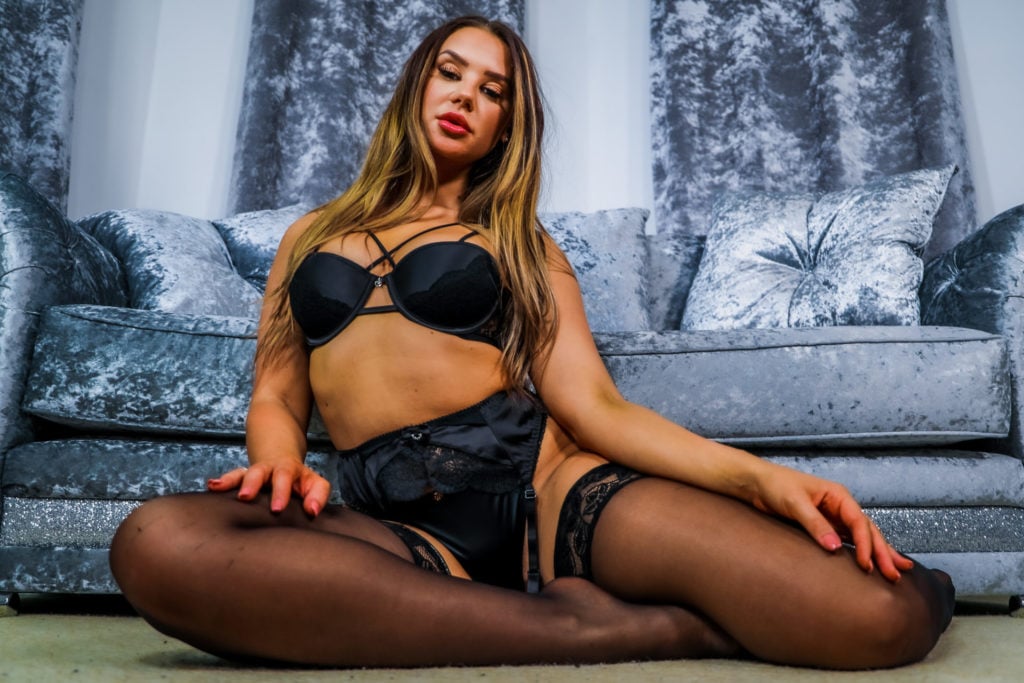 Pantyhose can also have a boxer-brief or v-line design. This is when a thicker denier is used around the hips to mimic the look of panties. The 'brief' section may have a pretty lace or floral design and can help to draw the eye to this intimate area. A great option for girls who like to go commando.
Gusset
Most pantyhose feature either a cotton or silk gusset. But some will have no gusset whatsoever. The hosiery is simply finished with a seam at the join where the two legs meet. Others will have an open gusset. A slightly risqué choice, but one that both our pantyhose babes and members seem to love.
Stockings
Pantyhose will always be our first love, here at Pantyhose Studios. But from time-to-time, we also like to model alternative hosiery styles – including, of course, a sexy pair of nylon stockings.
Stockings are essentially the same thing as pantyhose. However, rather than covering the full leg – from toe to waistline – they only reach the thigh and need to be held up with suspenders. Suspenders are often attached to the bottom of a lace basque, slip or corset. So, they're a great way to create sexy lingerie-hosiery combinations and have been used in some of our sauciest films.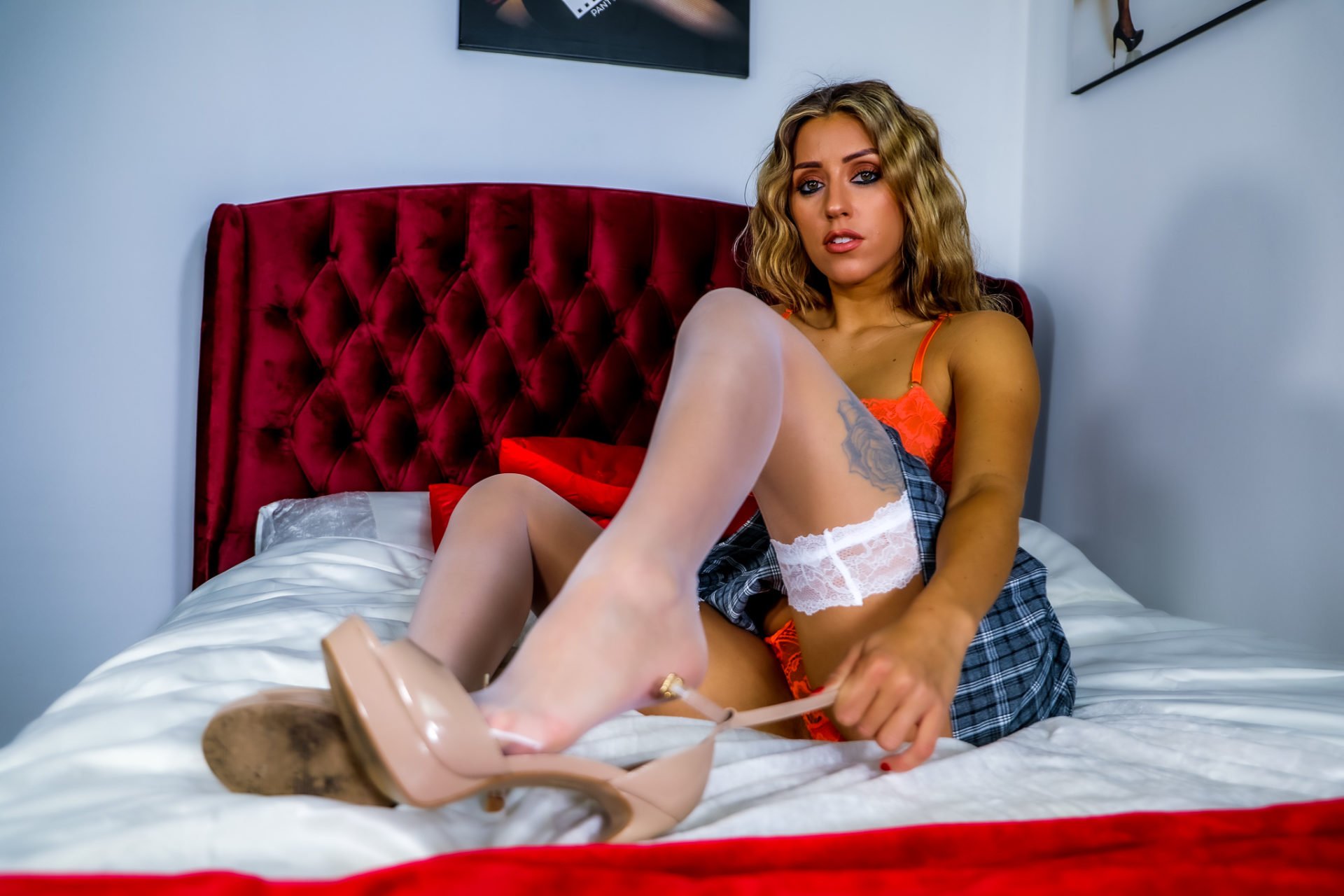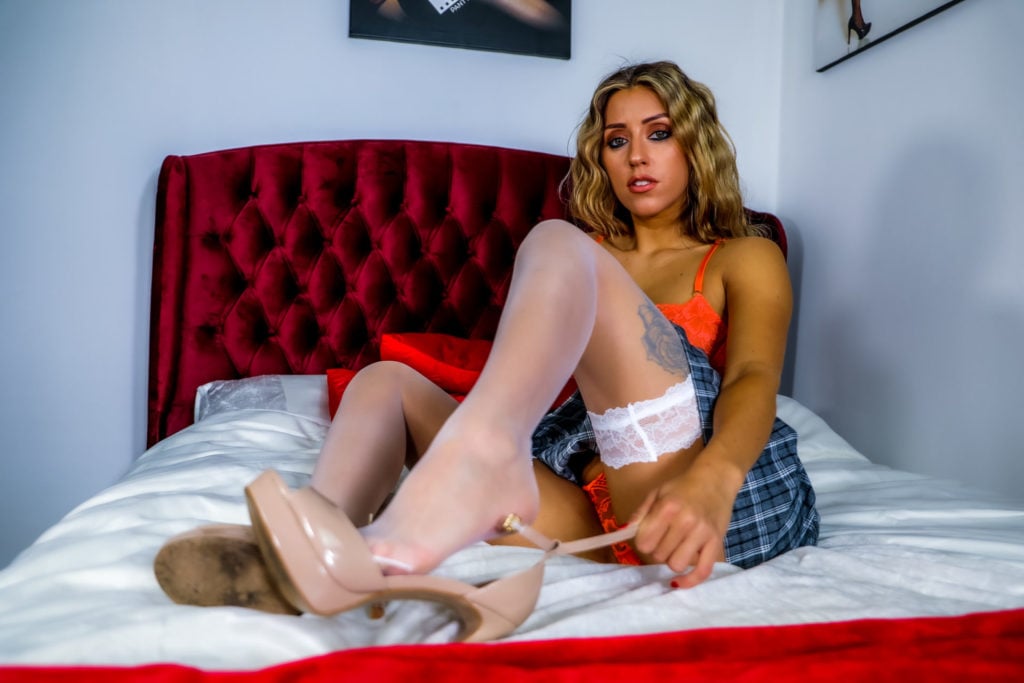 Hold-ups
Another much-loved hosiery style in the studios. Just like stockings, these also cover the leg from the toe to the thigh. But rather than being held in place using suspenders, a silicone section at the top of the design grips to the skin and 'holds them up'. They're typically sheer, with intricate lace detailing around the thigh – and are bound to get you feeling a little hot under the collar.
A new way to learn about sexy hosiery styles
Want to find out more about the different types of hosiery? We've created a new way to learn. Why not subscribe to one of our membership packages and watch our pantyhose babes in action? We model a diverse range of pantyhose, stockings, suspenders, hold-ups, and lingerie and, thanks to our exclusive galleries, you can get up-close-and-personal and see the differences for yourself.
New content is added daily, all showcasing our beautiful ladies as they pull up these sensual garments and pose for the camera. Before you know it, you'll be an expert – just like us!
So, what are you waiting for? Sign up today and indulge your special interest in ladies' hosiery. And remember, if you have any questions about the subscriptions available, you're always welcome to get in touch. Simply send us a message and one of our beautiful hosiery 'experts' will get back to you.