Got a thing for women in nylons? In that case, say hello to Pantyhose Studios.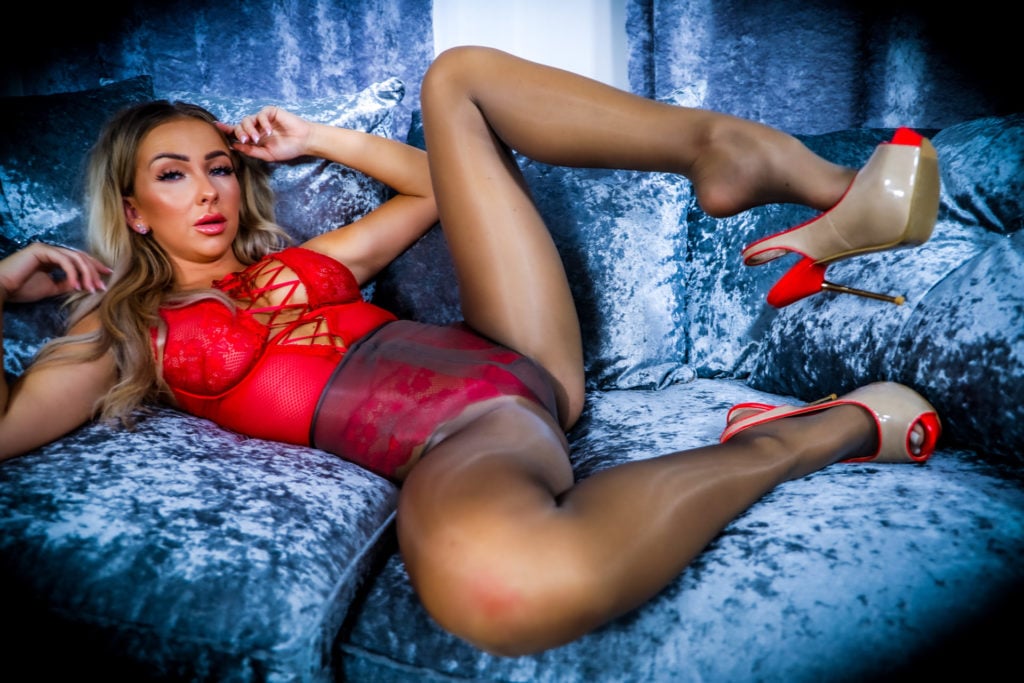 We're home to over 20 gorgeous girls, who love nothing more than to strip down and show off their nylon legs. As they pull on their favourite pair of pantyhose, they're certainly not camera shy and – with an understanding of your special 'interest' – they know exactly how to get your attention. 
So, why not join us? Sign up, and you'll gain entry into our exclusive online club. Here you'll find countless breath-taking photos and videos of our ladies in nylons. We like to keep you interested. Therefore, content is updated daily and covers a wide range of tastes. Whatever it is about sexy nylons that sets your pulse racing, you're bound to find something here that hits the spot. 
A gallery of long, sexy legs in nylon 
Our gallery is bursting at the seams with tantalising 'women in nylons' pics and videos. And the good news? As part of a standard membership, it's yours to explore and enjoy… 
Fresh content is added regularly, with at least 10 new photos and films added every day – all of which allow you to marvel at the beauty of our girls and their nylon legs. What's more, this content is separated into popular categories – so it's easy to pick out something to suit your personal desires.
Expect photos of women in sheer nylons, black nylons, nylons with a back seam and more. Nylons that are teamed with sexy lingerie, baby dolls and lacy panties. Erotic films that pay homage to nylon feet and story-based videos that target fantasies, such as a professional woman who wears nylons for work or girls dressing up for a night on the town. We have it all, ready and waiting for you.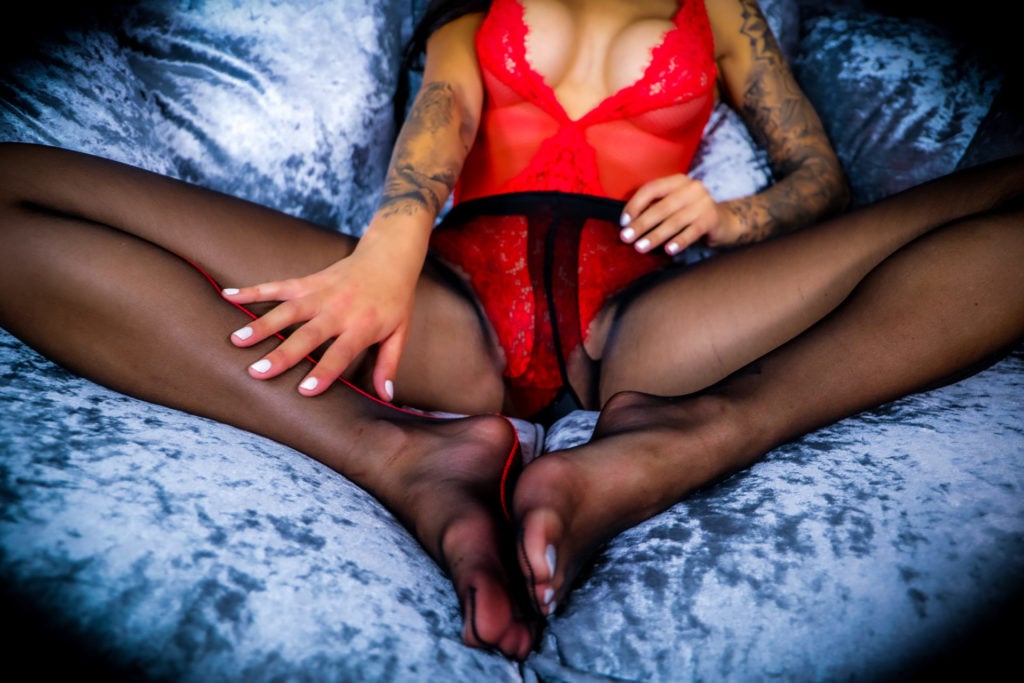 Custom-made 'women in nylons' videos
Think our collection is missing a specific type of 'women in nylons' video? Just let us know, and we'll make it especially for you. As a member, it's possible to request a bespoke nylon legs film. One that is tailored to the specific nuances of your fetish and, therefore, guaranteed to get you going. 
Our girls are happy to think outside the box and will give most requests a try. Perhaps you like a particular type of nylon pantyhose? Maybe you have a soft spot for older women in nylons? Or have always dreamt of a certain role-play scenario? Whatever it is, share it with us. Tell us in as much detail about your nylon fantasies, and we will do everything we can to make them a reality. 
Ladies in nylons content for hardcore fans
Need something slightly more X-rated? Don't worry – for a little bit extra, our girls are willing to wear that little bit less. Pantyhose X is our new subscription add-on, offering intimate and hardcore footage of our ladies in nylons, and it could be just what you need to take your fetish to the next level.
Travelling to paradise-locations across the globe, the girls are making content that is erotic, seductive and not for the faint-hearted. Video clips in this collection show them peeling off their lingerie, to give you up-close-and-personal topless shots. They worship each other's nylon legs, pose for the camera and give you the best possible view. Trust us; it's guaranteed to drive you wild!
Buy used sexy nylons in our store
As part of your membership, you will also get exclusive access to our online 'worn items' store. If you're a fan of women in nylons, it's like being a kid in a candy shop. Here we have a selection of sexy nylons for you to buy and keep. Some of which have featured in previous filming, but you can also specify exactly which type you would like and how long you would like them to be worn. 
There's no better way to satisfy your nylon fetish. Browse the collection to find something you like and filter products by your favourite girl. When you see something that excites you, add it to your basket, and it will be at your front door in no time. Yes, it's great to look at ladies wearing nylons. But nothing beats the touch and smell of the real thing, to truly satisfy your deepest, darkest desires.
Why choose us to satisfy your nylon legs desires?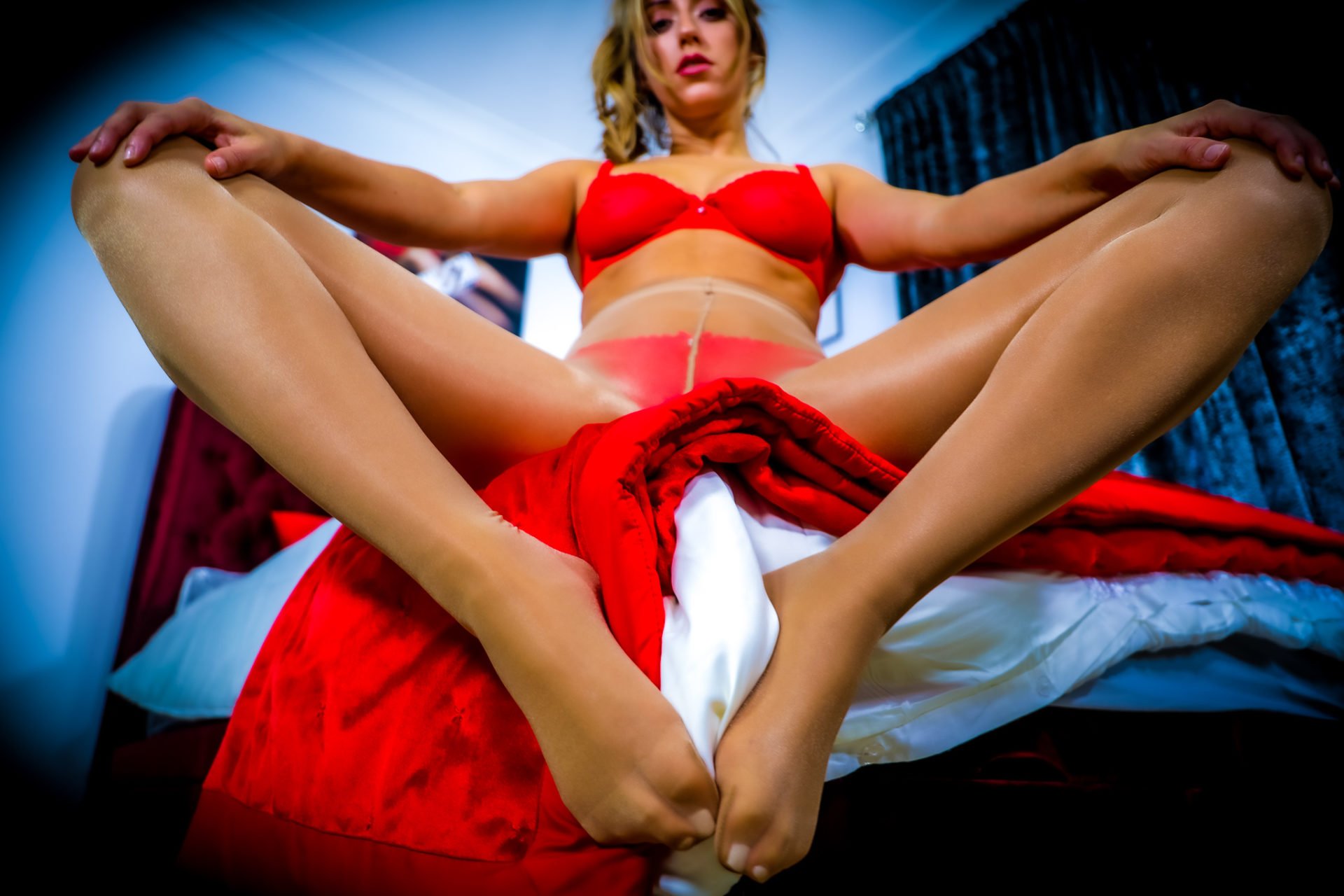 Here at Pantyhose Studios, we get it – your love for women in nylons is unique. That's why we strive to mix up our content and cater to everyone. Whether you're a fan of upskirting, enjoy nylon legs role play, or just like to watch as ladies put on a new pair of sheer nylons, you're in the right place. 
The service we offer is also unique. Where else can you get a daily dose of content that is fresh and exciting? Where else can you request a bespoke film, custom-made to match your interests? Where else can you buy used sexy nylons? It's fair to say, our memberships tick every single box. We get to know you on a personal level and will do everything we can to put a smile on your face. 
Once a member, you'll become part of a community of like-minded people. People who appreciate beautiful women in nylons just as much as you do. Our online forum is a fantastic place to speak freely about your desires, whilst accompanied by our sexy girls and their nylon legs. 
Is it really that surprising that members return to us time and time again? You only have to read a few of our glowing testimonials to see how popular we are. If you're looking for a new way to enjoy your interest, check us out for yourself and sign up to your first subscription today.
Ready To Join Our Club?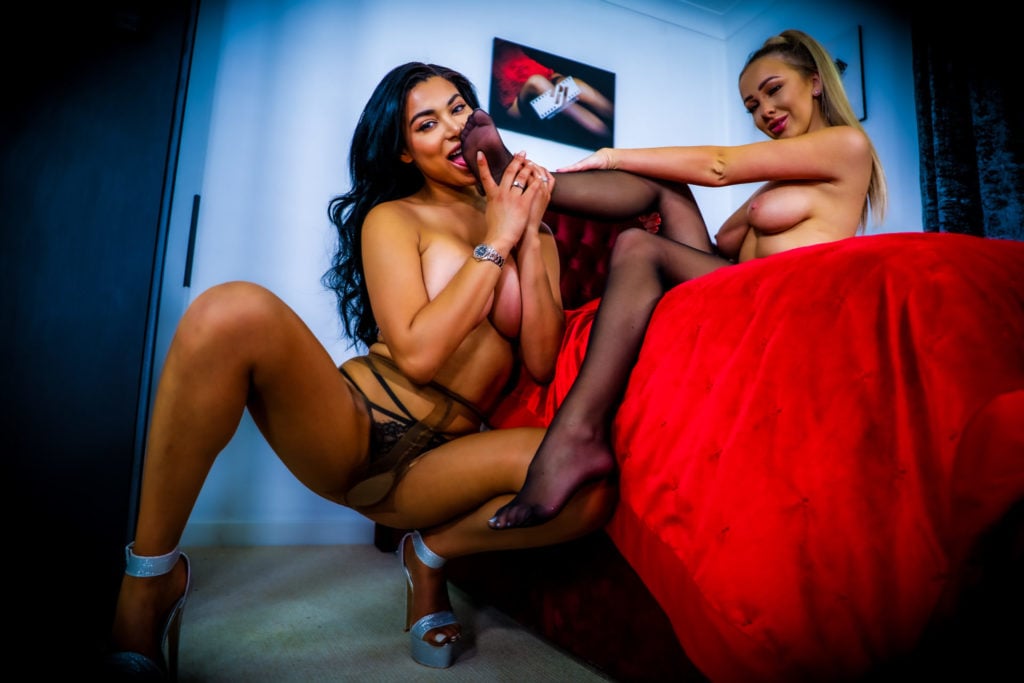 All of our memberships are affordable, starting from just $29.95 for a standard monthly subscription and $55 per month for an upgrade to Pantyhose X. And – for the stream of 'women in nylons' photos, videos, products and blogs that will be coming your way – it's a very small price to pay. 
Signing up is quick and easy. Just choose your preferred subscription and, before you know it, you'll have access to our special nylon legs galleries. But if you do have any questions, or wish to find out more about what we have to offer, you're welcome to send our girls a message at any time.