Do I Have A Pantyhose Fetish
Search online for 'pantyhose fetish' and you'll find approximately 320,000,000 results.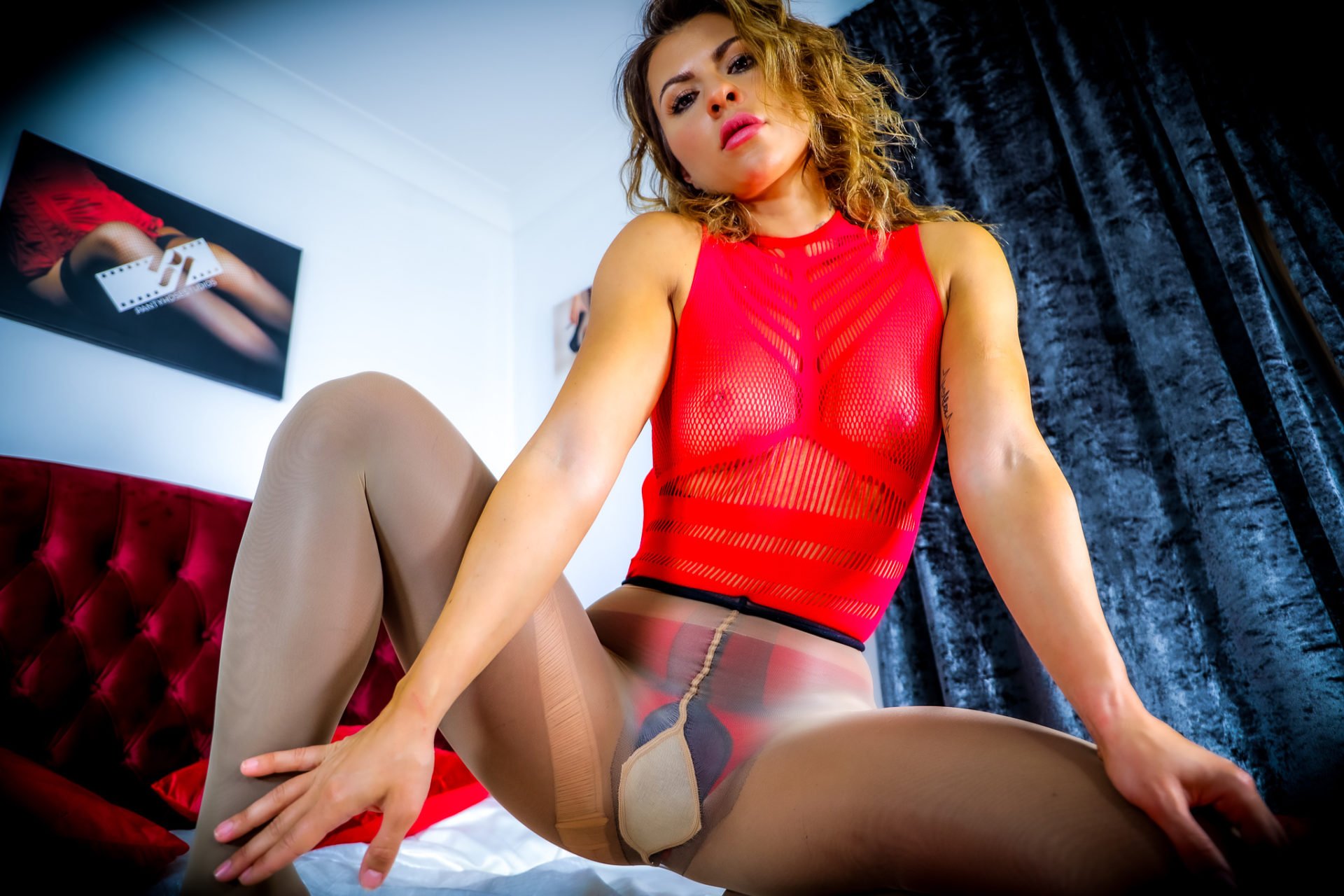 They may just be a piece of hosiery; something that women have worn for decades to complete their outfit and keep them warm in the winter. But there's something about them that gets people hot under the collar – and the internet is packed full of erotic content dedicated to the cause. 
It's hardly surprising they've become a source of arousal. From as early as the 1980s, pantyhose have been eroticised – with the work of the renowned photographer, Helmet Newton, springing to mind. Newton's high fashion shots of pantyhose were often described as 'porno chic' and featured in both iconic magazines, such as Vogue and Playboy, and the box covers of Walford stockings.
There's just something innately sensual about them. They fit so closely, hugging a woman's body in all the right places. They're also mysterious, creating an extra layer or barrier, that keeps you just out of reach of her beautiful bare skin. Of course, everyone is different. But, trust us, pantyhose fetishism is incredibly common and people love nylons for all kinds of different reasons.
3 signs that you may have a pantyhose fetish 
If you suspect that you're a pantyhose lover, not to worry; you're amongst like-minded people. Pantyhose Studios is the home of all things pantyhose – a fetish club that pays homage to the sexiest piece of lingerie ever to be made and dedicated to making people's pantyhose dreams come true. 
Our advice is to ask yourself three main questions: 
Do you enjoy looking at women in pantyhose?
For some, just looking at a sexy girl in pantyhose is enough to get the heart racing.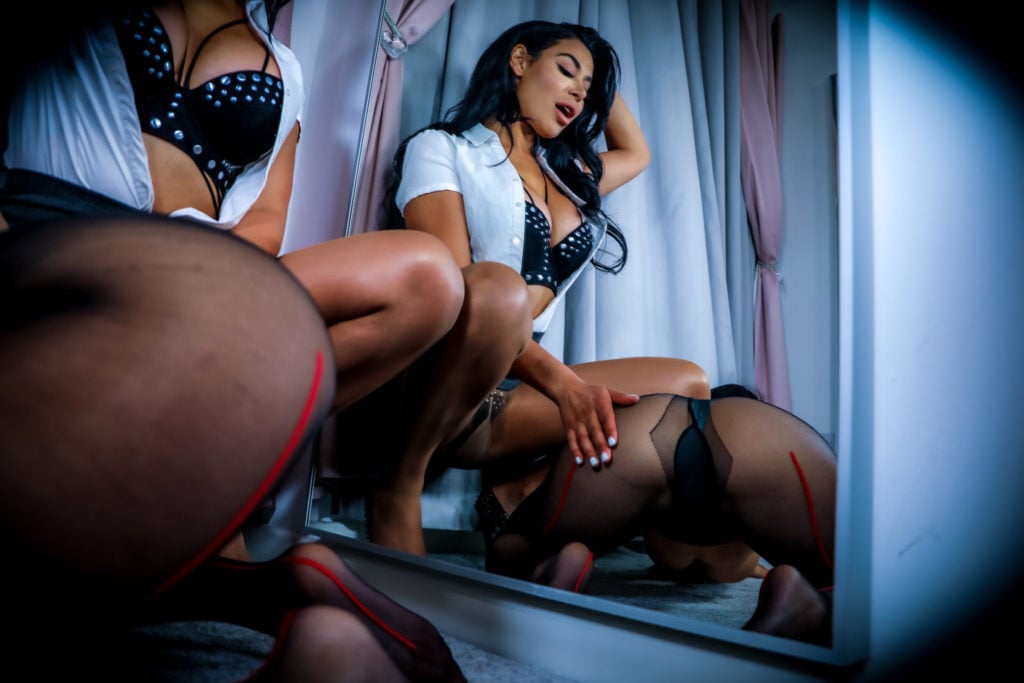 Do you fantasise about pantyhose? 
Everyone has a sexual fantasy. Something they think about when they're alone in bed at night… even if they prefer to keep it a secret! Does your fantasy involve pantyhose? Perhaps you dream of being seduced by a naughty schoolgirl wearing tights? Or maybe it's the thought of a bossy secretary that gets you going? Either way, it's probably a sign that you have a 'special' interest in the garment. 
Does touching pantyhose turn you on?
For true fanatics, it's all about touching the smooth and silky fabric. Perhaps you like the idea of massaging a woman's legs whilst she's wearing them? Or maybe you enjoy using pantyhose as a sex toy, either in the bedroom with your partner or whilst flying solo? If the thought of holding them in your hands and smelling their beautiful scent turns you on, you may have caught the bug. 
Pantyhose fetishes vary greatly from person to person, ranging from a simple appreciation of how they look to a complete sexual obsession. But if you've answered yes to any of the questions above, you're in the right in place – and, we guarantee, you'll find something on our website to enjoy.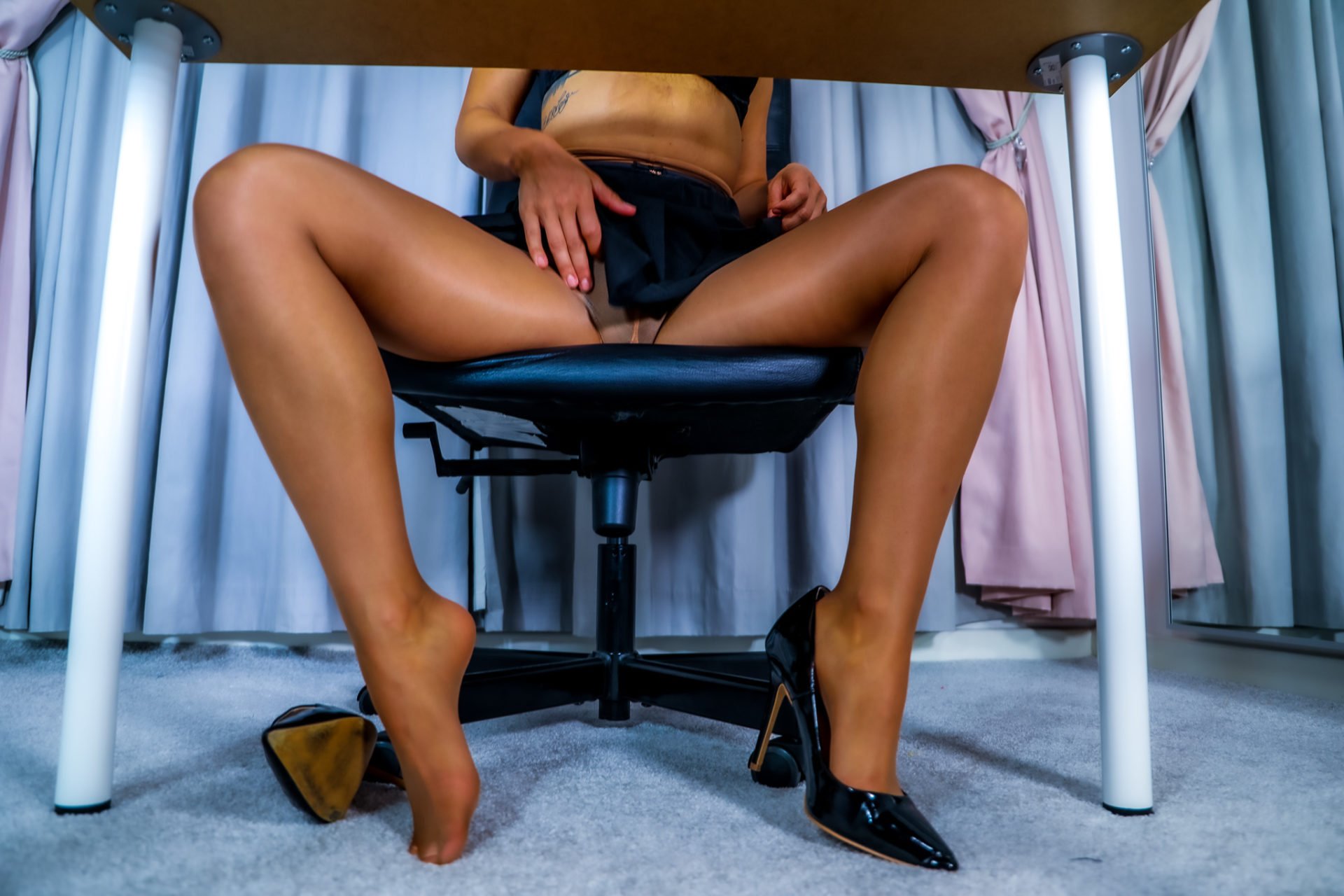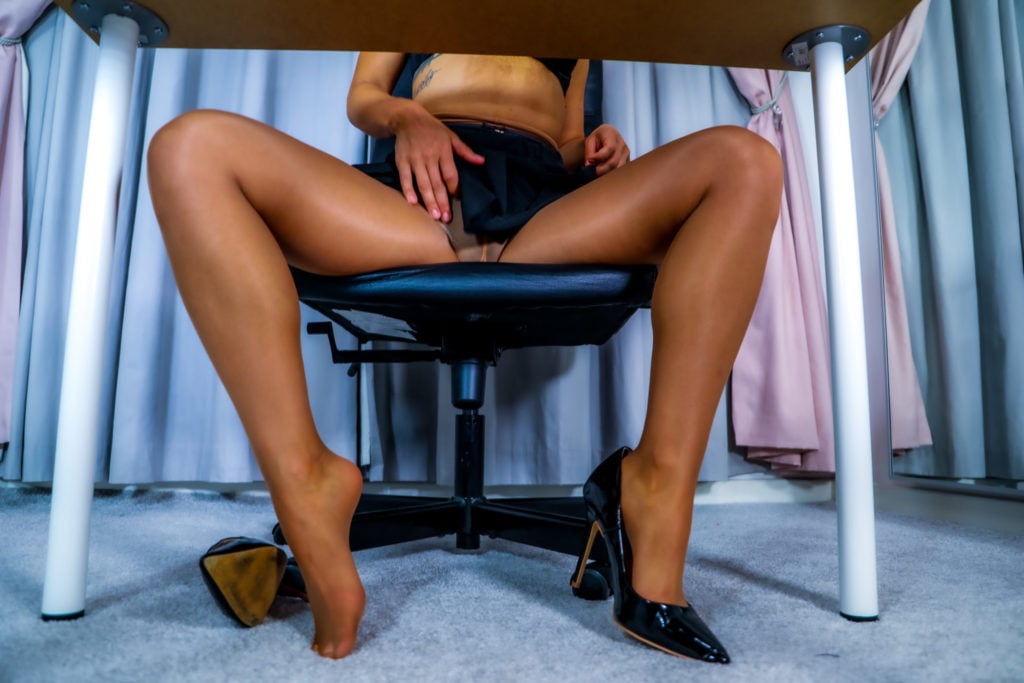 Indulge your pantyhose fetish at Pantyhose Studios
Satisfying your pantyhose fetish is a lot easier than you think. 
For example, if you're in a relationship, why not ask your partner to help out? Just check out our recent blog, 'How to convince your girlfriend to wear pantyhose', and make a couple of suggestions for date night. What's the worst that could happen? Or, if you prefer to enjoy your pantyhose fetish alone and in your own time, why not join our online fetish club – here at Pantyhose Studios. 
We guarantee, we can gratify your deepest and darkest pantyhose desires…. 
Daily pantyhose content 
As part of a standard membership, you'll gain access to an extensive gallery of pantyhose images and videos. All of which feature our stunning girls, as they pull on their favourite style of tights and pose for the camera – giving you up-close and personal shots of their legs, feet, bum and more. 
We like to keep things fresh. Therefore, content is updated daily and separated into different categories – including everything from nude tights and nylon feet to upskirting and back seam pantyhose. Films also often have a fantasy or story-based theme. So, whatever the specific nuances of your pantyhose fetish, you're bound to find something that hits the spot. 
Bespoke pantyhose videos
We also offer a unique opportunity to purchase a bespoke pantyhose video. Remember that fantasy we mentioned before? The one that involved sexy ladies wearing your favourite type of pantyhose? Well, we can make it happen. Our girls are open-minded and happy to oblige with most requests. Just tell us what you have in mind and we'll create the pantyhose video of your wildest dreams. 
Used pantyhose store 
For those who wish to explore their tights fetish a little further, our online store is an absolute treasure trove. Here you'll find a range of used pantyhose for sale – including styles modelled by our girls during filming – with the option to specify how long you would like them to be worn.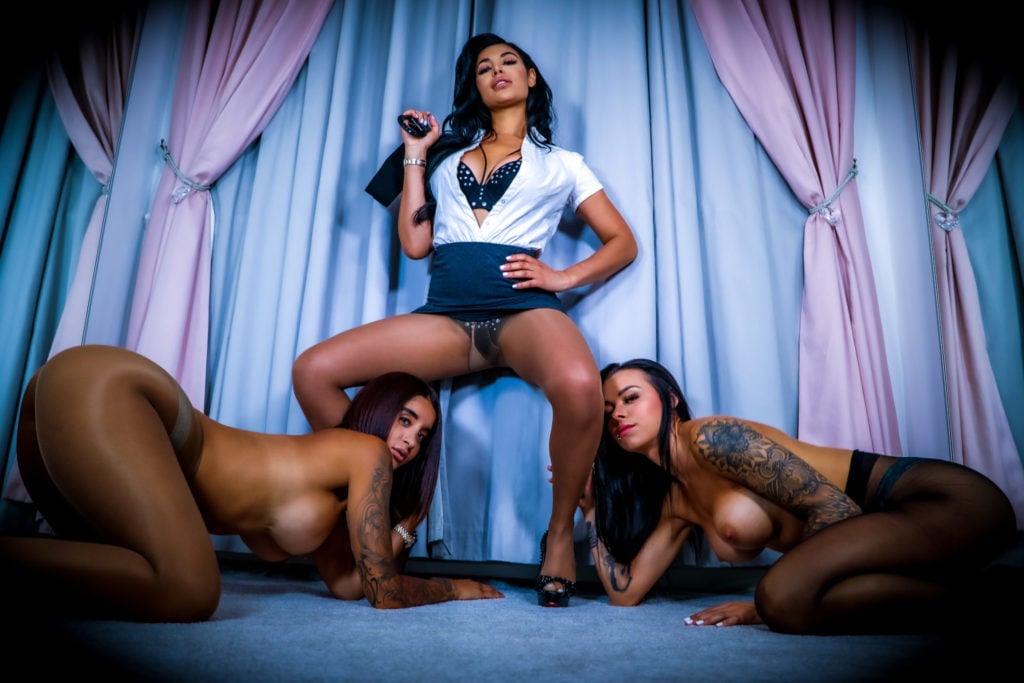 In our opinion, nothing beats the touch and smell of worn pantyhose. It's the stuff of dreams, something that will really allow your imagination to run wild. So why not treat yourself? 
Erotic blogs 
As you may have already noticed, our blog is regularly updated with interesting and exciting new posts – all of which focus on this special piece of lingerie. From the history of pantyhose to an interview with the pantyhose queen herself – Gabrielle Taylor – we have it all. Everything you've ever wanted to know about pantyhose and pantyhose fetishes, in one place, for you to enjoy. And, of course, we pop in a few sneaky shots of our girls in pantyhose to make it an easier read.  
Explore your pantyhose fetish today 
Whether you're a newcomer to the world of pantyhose fetishism or a hardcore pantyhose lover, Pantyhose Studios is the place to be. We have a subscription to meet everyone's needs, all of which are priced competitively and worth every single cent. Simply select the ideal plan for you and start exploring your pantyhose fetish today. We promise; join us, and you'll have lots of fun.