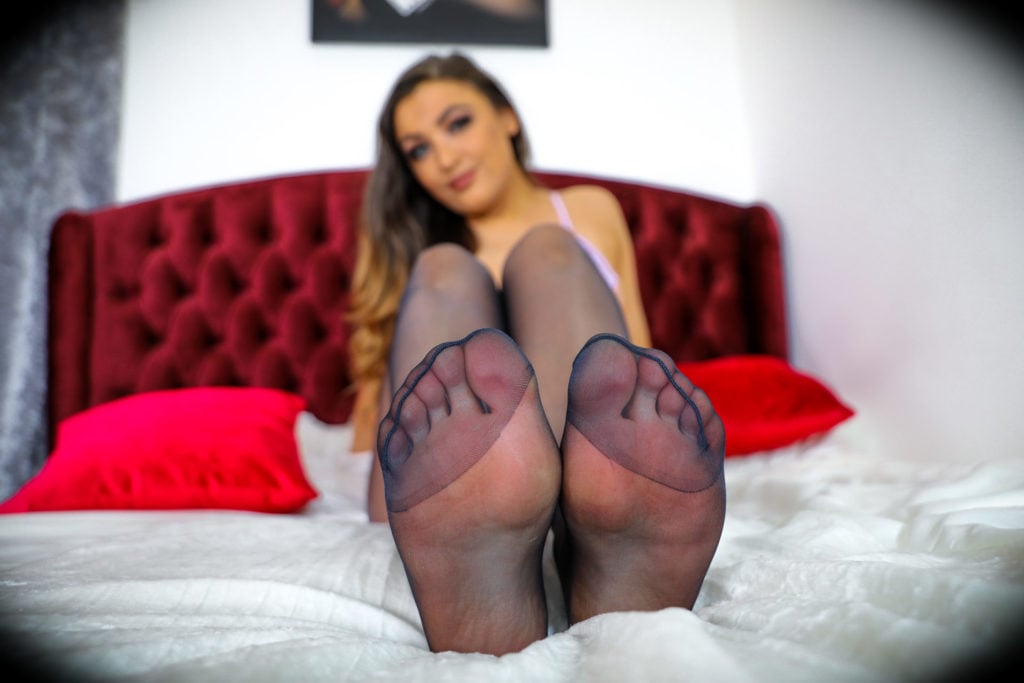 Need your next fix of pantyhose?
We get it. Because here at Pantyhose Studios, we're pantyhose addicts too. We understand what it's like to get those deep and dirty desires – those strong cravings, to watch a stunning girl as she rolls up her favourite pair of nylons and feel the delicate material of hosiery against your skin. And if you're dependent on nylon erotica to get you through the week, we can certainly be your dealer.
Our online pantyhose club is a haven for anyone with a pantyhose addiction. A place to ease your withdrawal symptoms and satisfy your urges. And we guarantee, once you to start to explore our site, you'll be hooked – and won't be able to resist coming back each day for a little bit more.
So, why not give in to your addiction and take a look? It's naughty, but you know you want to…
Daily pantyhose addict content
Our girls love pantyhose just as much as you do. Which is why, every single day, we upload fresh, sexy content of us slipping on our favourite pair of nylons and posing seductively for the camera.
As a member, you'll gain access to an extensive gallery of 'pantyhose addict' images and videos. These are separated into categories, including everything from nude tights and nylon feet through to upskirting and heel dangling. So it's easy enough to pick your poison and get your latest fix.
We've also recently launched Pantyhose X. This is an X-rated subscription add-on, which features exclusive videos of our pantyhose babes as they strip down and worship each other's nylons. And if you're looking to take your pantyhose addiction to the next level, it's sure to hit the spot.
Bespoke pantyhose addict videos
We also offer a unique opportunity to request a bespoke 'pantyhose addict' video. Got a specific pantyhose fantasy? A dream scenario, that would truly fulfil your pantyhose desires and leave you feeling more gratified than ever before? Well, in a way, we can make that happen…
Our girls are open-minded and happy to oblige with most requests. You just have to ask nicely. Tell us what you have in mind and we'll create a bespoke video for your eyes only. Your own personal 'pantyhose' drug; one that you can take time and time again, whenever you feel the urge.
Used pantyhose store
Sometimes, looking just isn't enough. To truly to take the edge off, you need to touch the real thing and feel the soft silkiness of a woman's pantyhose against your skin. We completely understand. And that's why we offer all of our loyal members access to an exclusive 'pantyhose addict' store.
Here you'll find a range of used pantyhose for sale, including styles that have been worn once – by our very own pantyhose goddess, Gabrielle Taylor – or by several of our pantyhose babes, on multiple occasions. Various styles and brands are available to choose from. All of which boast the sexy smell of our girls and are a sure-fire way to satiate your cravings.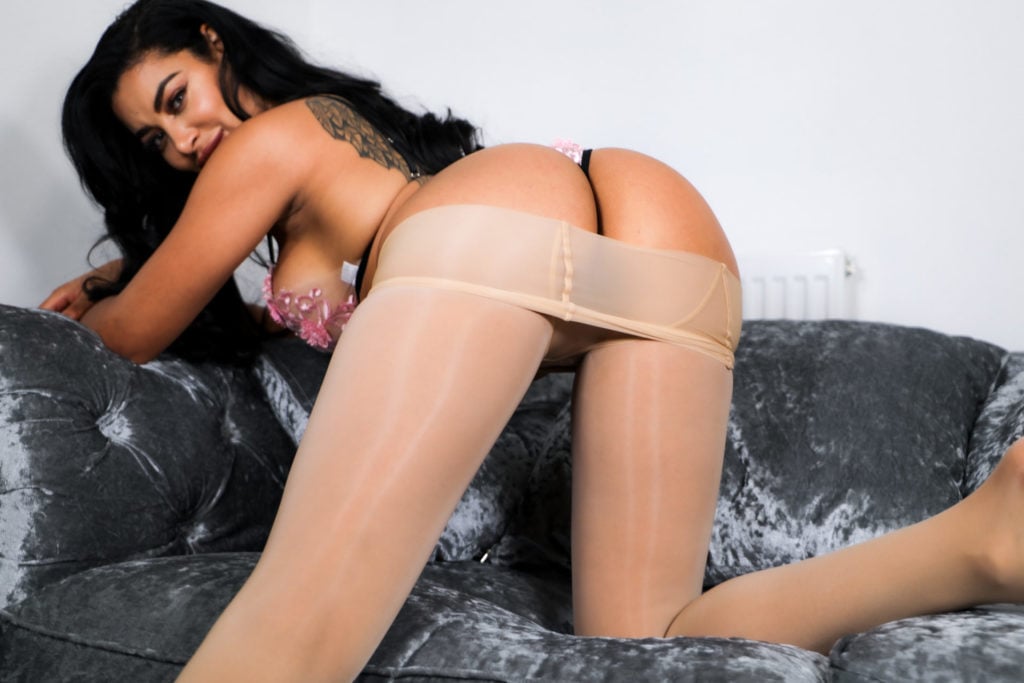 Embrace your pantyhose addiction today
Whether you're a long-term user or have only just discovered this sexy harmless drug, our studio is the place to be. Your pantyhose addiction is just that; an addiction, a compulsion that you can't fight. So, why bother trying? Give in to your desires and join our group of like-minded addicts today.
We have a subscription to satisfy everyone's needs, all priced competitively and worth every cent. Simply select the ideal plan for you, start to feed your addiction, and enjoy the spine-tingling high…