During this period of lockdown and being stuck at home, we here at PantyHose Studios thought we would give the pantyhose community a saucy surprise by catching up with one of our own, Gabrielle Taylor! This Q&A gives you an insight into what our gorgeous girl loves most about pantyhose, what she gets up to in her spare time and what is in store if you decide to subscribe to the best pantyhose hub on the web.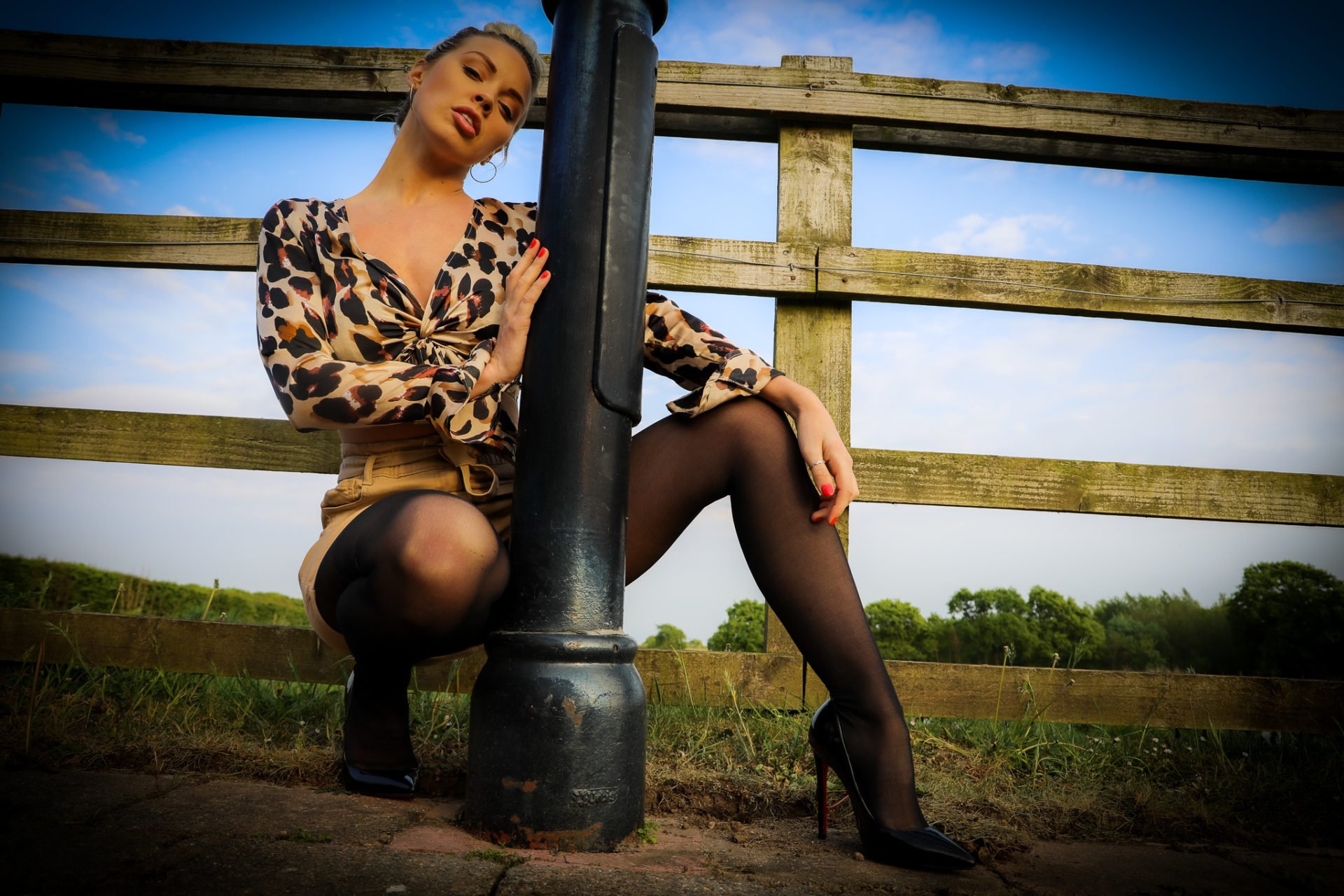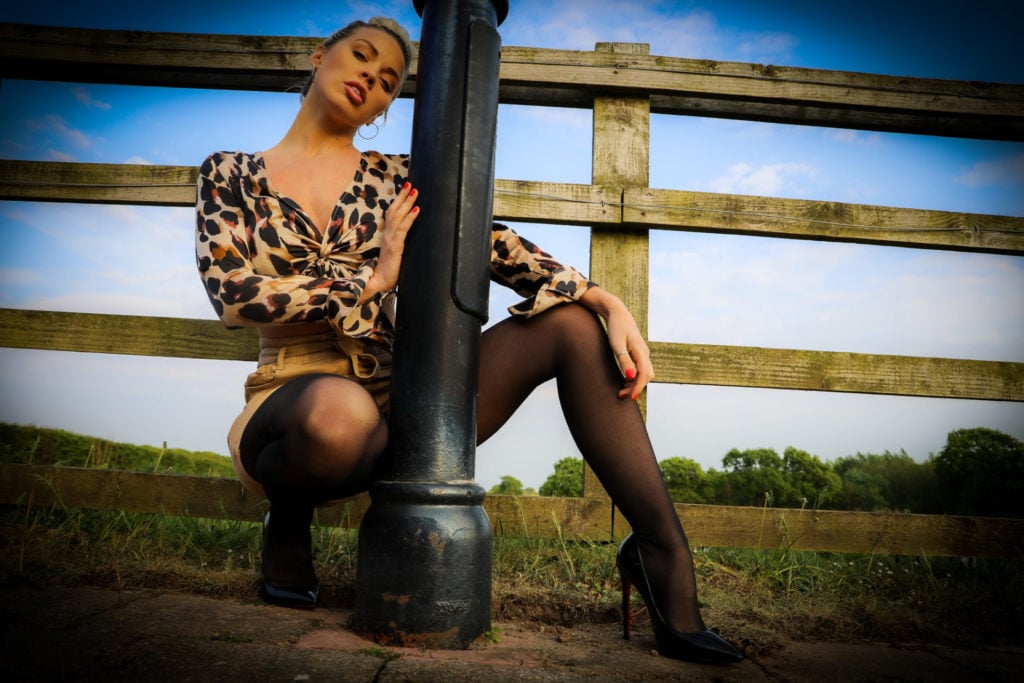 With each of our girls and the general appeal of pantyhose, it is an unforgettable experience trying on your first pair of nylon leggings, and this is no different with Gabrielle..
When asked when she first wore a pair of pantyhose, she responded with:
"I first tried on a pair of pantyhose in school! I used to wear very thick opaque Pantyhose with a grey school skirt."
This look was sure to turn plenty of heads in school, as how can you not enjoy a school girl in pantyhose?
It's from here that Gabrielle quickly established that there is no superior item of clothing than pantyhose, with their look and feel really making an impression on her. On what she likes about most about Pantyhose, she had to say:
"My favourite thing about pantyhose is how incredible they can make your legs look! I love how a good pair of pantyhose like Wolford satin touch 20 can feel against your skin! So hugging, tight and flattering!"
We know our girls all love wearing pantyhose for their own enjoyment and for the watchful eyes of our pantyhose community but finding out why the pantyhose queen Gabrielle Taylor enjoys pantyhose so much just adds to their style!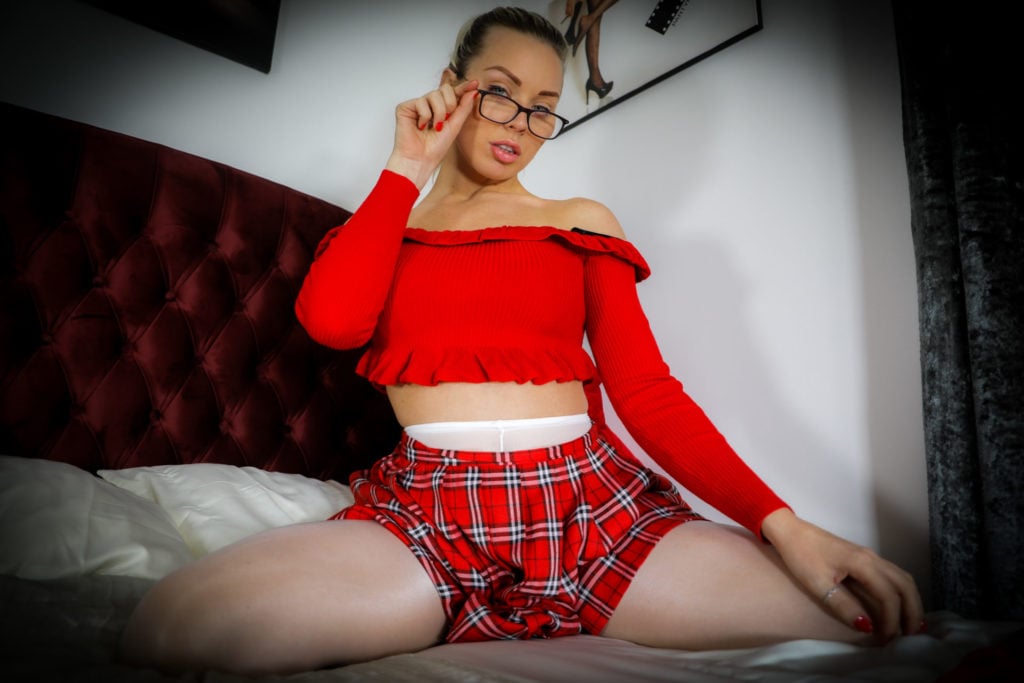 Now we know why Gabrielle loves to wear a pair of pantyhose for you, it is time for her to decide which brand she enjoys the most. As we know, there are many brands that are famous for making these high quality garments such as Oroblu and Cecilia de Rafael, but which one is Gabrielle's favourite?
" I can never decide which Brand of Pantyhose I love more…It's a close draw between Wolford and Cecilia de Rafael (CDR). Wolford's feel amazing, but CDR look incredible!". So there you have it, we now know which pantyhose Gabrielle enjoys wearing the most!
Next attention turned to the loyal pantyhose community that we love to see visit our website. Our girl's fans truly are the life and soul of the website, and the videos and photos that we offer need a crowd to be popular with! Gabrielle has had her say on why she loves the pantyhose community so much…
"My favourite thing about the pantyhose community is how friendly and tight knit you all are. Everybody kind of knows everybody, the love the community gives is incredible!"
"The interaction I get to have with pantyhose studios subscribers is the best thing about running pantyhose studios and being one of the girls! As much as everybody says I put a smile on their face, they equally do the same thing for me with amazing comments!"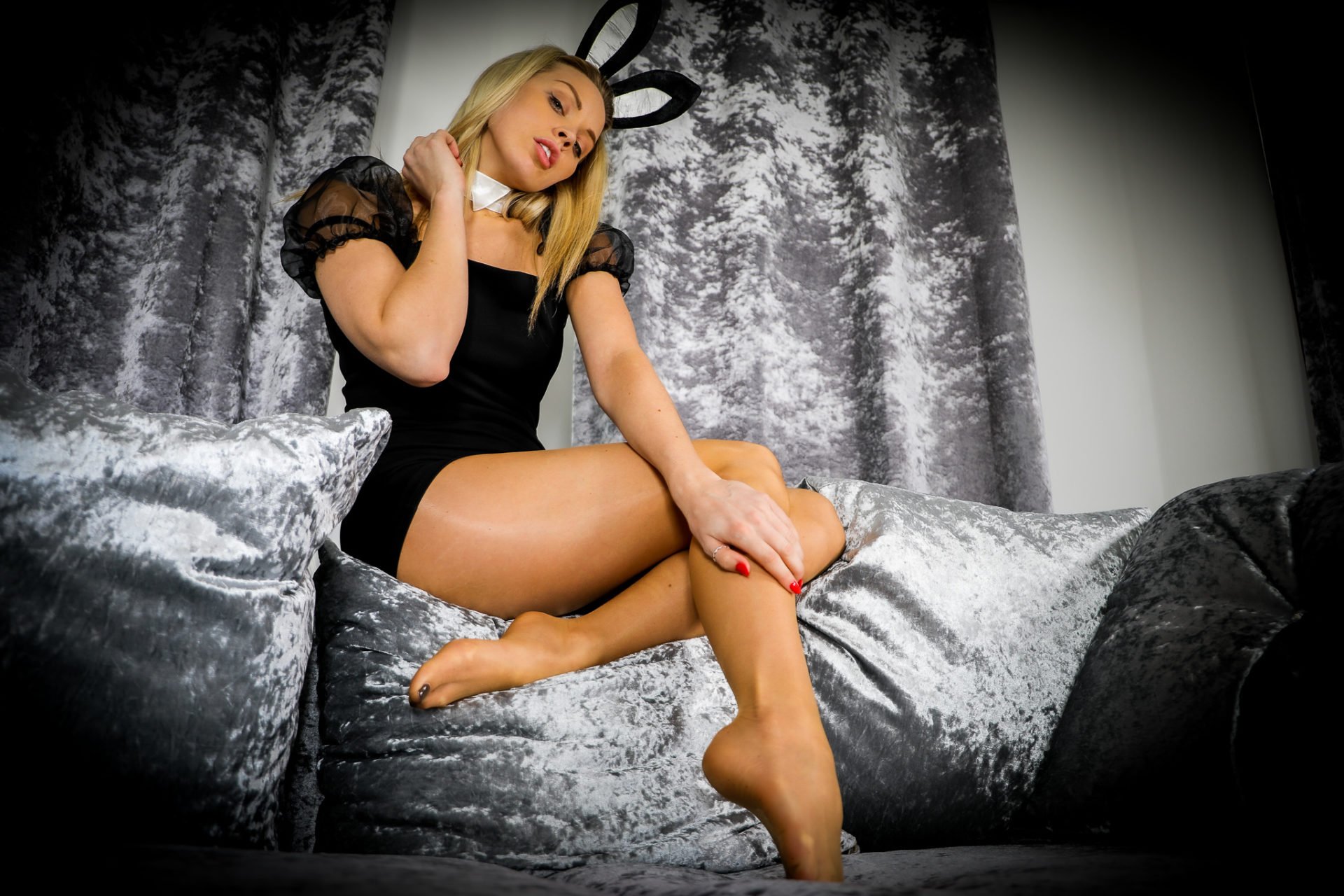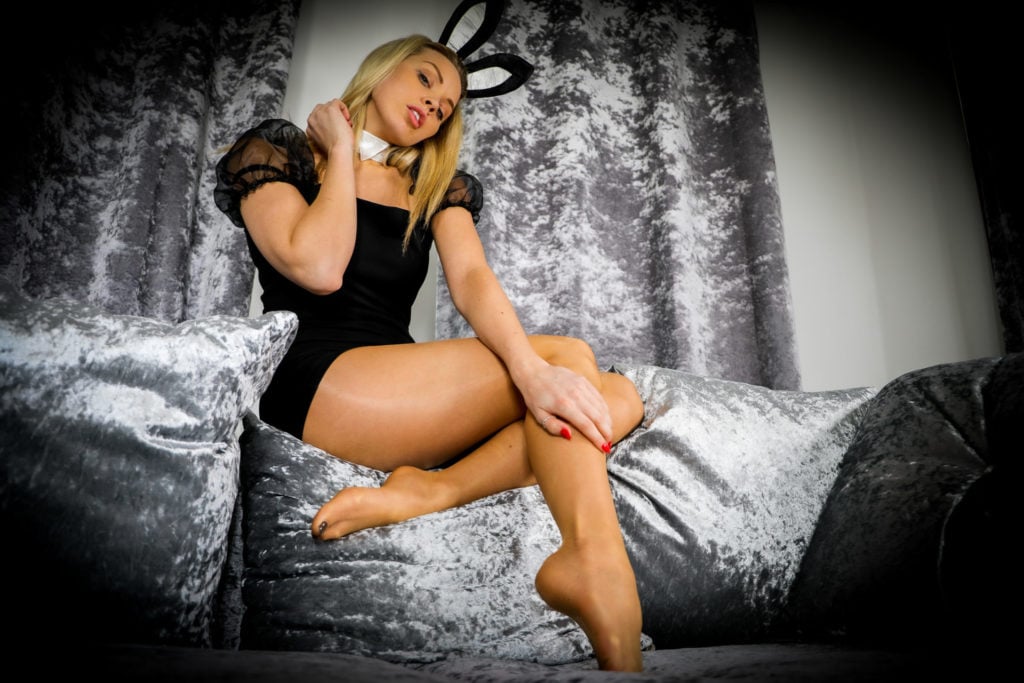 Gabrielle certainly has plenty of experience in entertaining fans with endless exclusive content for you to explore if you sign up for a PantyHose Studios membership. When asked about what her favourite shoot has been, she responded with:
"My favourite type of shoot is Pantyhose X shoots. Pantyhose X Shoots all involve more than one girl on camera, which means the atmosphere is always so fun, I love interacting with the girls on and off camera."
"The best pantyhose shoot I ever did was recently for PantyHose X. I gathered a total of 10 Pantyhose studios girls over 2 days, and we shot in a private hot tub! I had so much fun and felt so connected with all the girls. Who doesn't love topless pantyhose girls!?"
Very true, Gabrielle, very true! Our PantyHose Studios X membership is a way of showcasing to you the X rated content that we know you want to see. If you want to take a sneak peak at what this service has to offer, check it out now!
As well as Pantyhose, Gabrielle is also like many of you and is a huge fan of high heels too! When she's not baring all in a pantyhose shoot, she also likes to incorporate some downtime into her busy life. She said:
"As well as a pantyhose addiction I also have a high heels addiction and currently have nearly 60 pairs! 63 in 3 days as I've ordered 3 new pairs."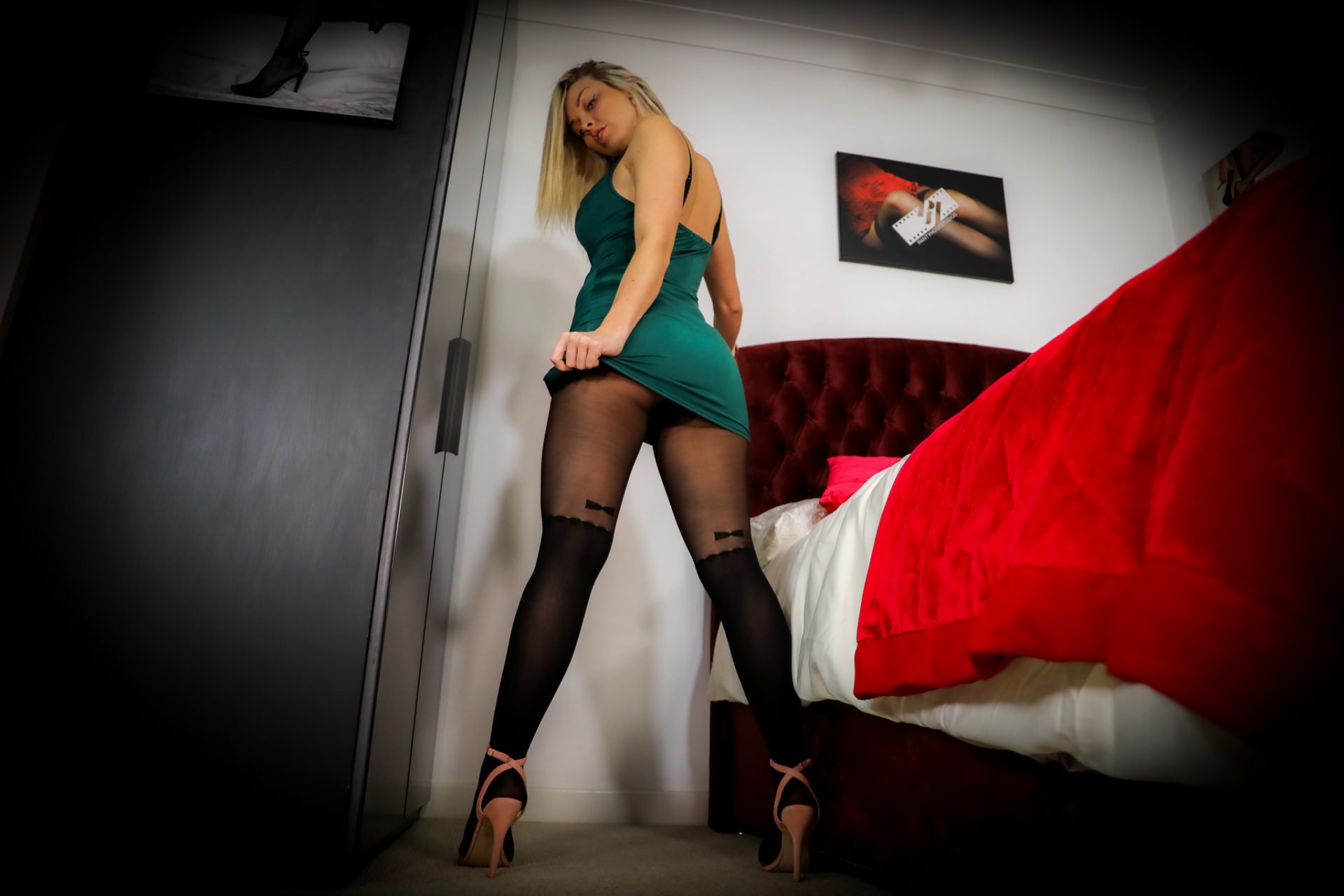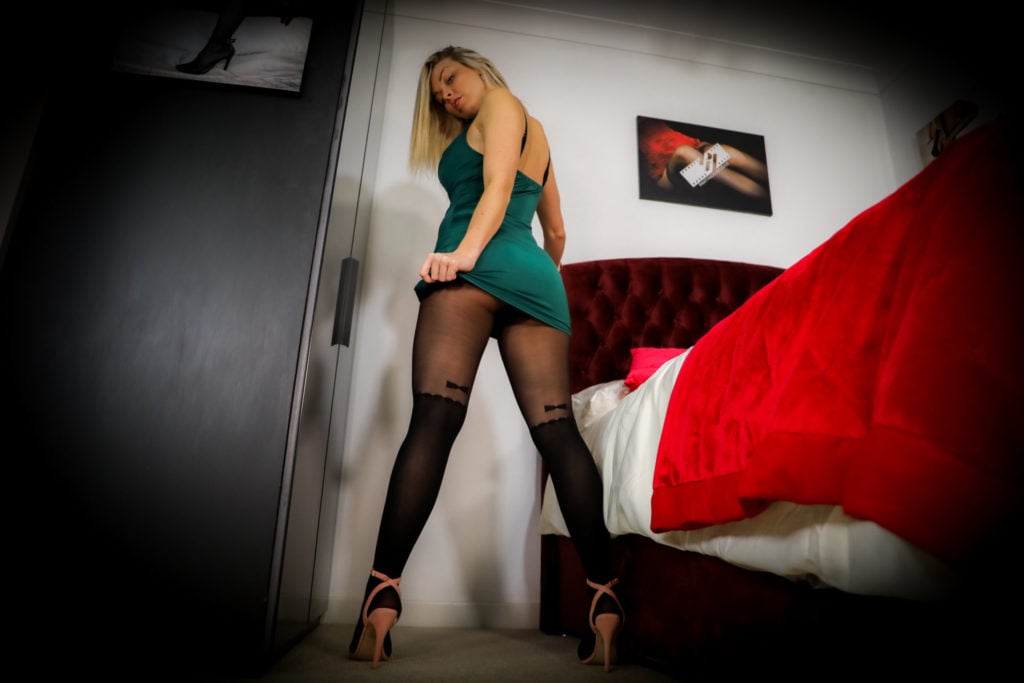 "I don't have much spare time at the moment, However when I do get a free second I love working out at the gym and taking my little pug dog out for the day."
We then asked Gabrielle some burning questions from members of the pantyhose community, as we always look to give our fans exactly what they are looking for!
Are feet more ticklish with or without pantyhose?
"My feet personally are much more ticklish without pantyhose"
Can you show the best way to put them on without damage?
"Yes! We show this on the website, so many videos show the girls carefully, slowly sliding the pantyhose over their hips and thighs all the way to the waistband."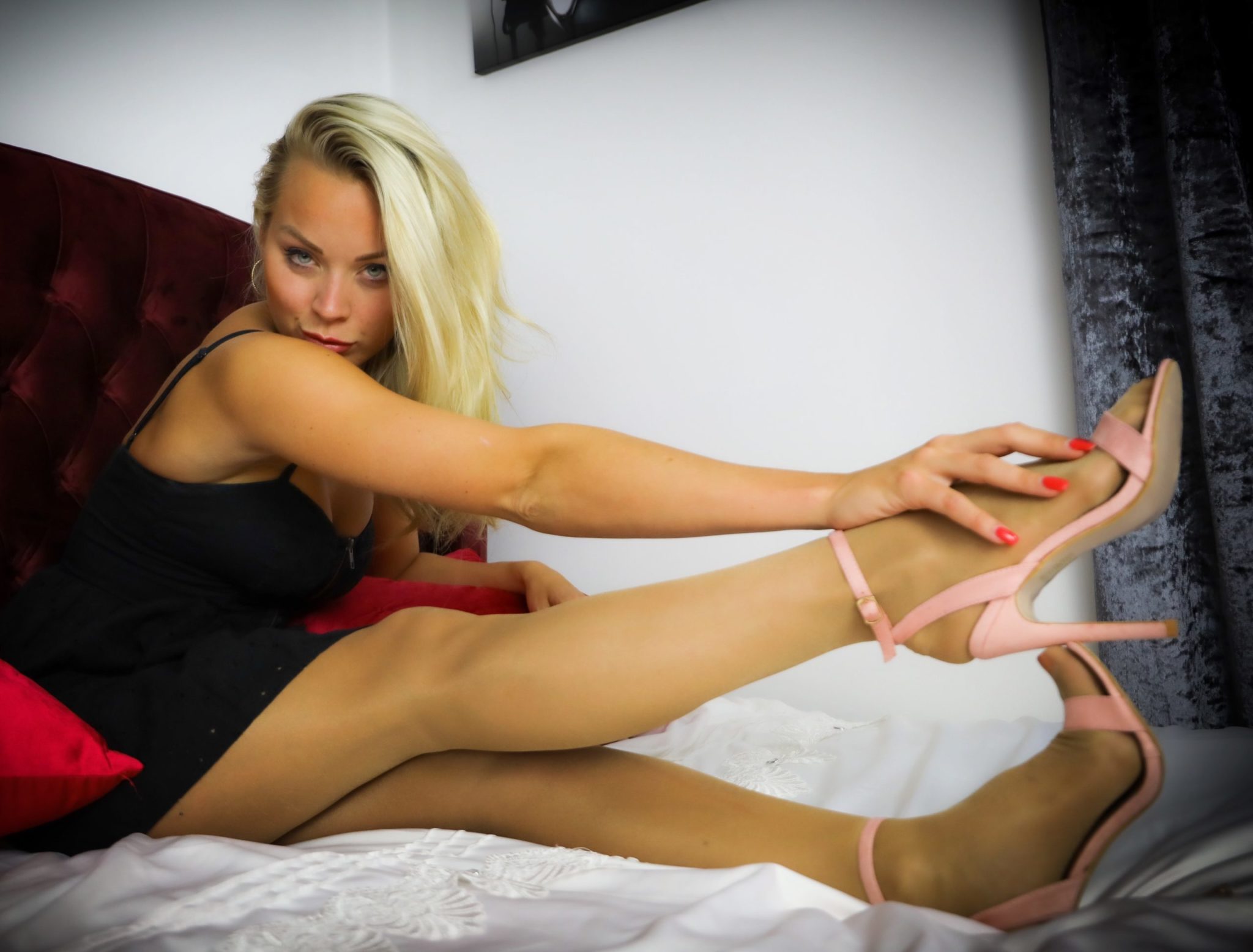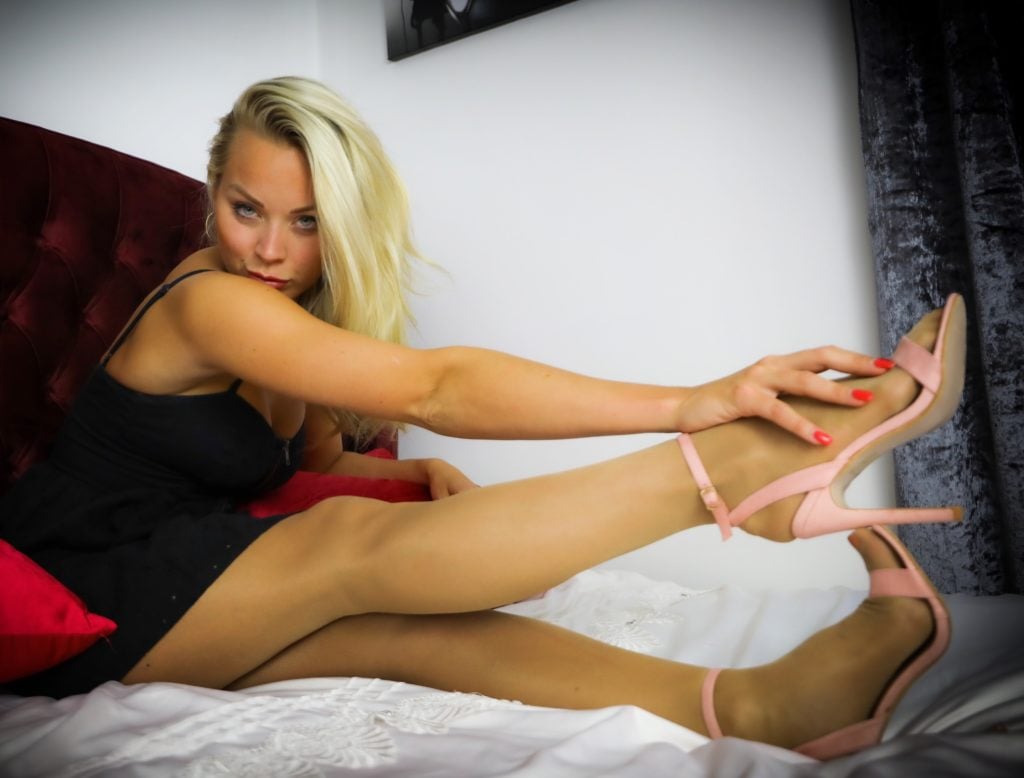 So after all this, why wouldn't you want to subscribe to PantyHose Studios? Gabrielle tells us why you definitely should…
"If you Love Pantyhose why wouldn't you subscribe…nylon feet, pantyhose legs, topless girls, wet girls, lingerie models, dirty talk, pulling up pantyhose, pantyhose & heels, glossy tights, Layering and much more. Who could resist that?"
So there you have it, we hoped you enjoyed us getting up close and personal with one of our PantyHose queens Gabrielle Taylor. If you have liked this article, be sure to tell us who your favourite girl is and we will look to do a Q&A with them in the near future! If you like what you see, then be sure to subscribe to our service here, you will not be disappointed!