How are you feeling today? Really, how are you feeling?
Last week was Mental Health Awareness Week, here in the UK. Seven whole days dedicated to fighting mental health issues and improving people's mood.
Let's face it, the last 12 months have been tough for everyone. Millions of us have experienced mental health difficulties due to lockdowns, restrictions, illness, loss. Which is why, looking after yourself and self-care is more important than ever before. You need to treat yourself to a little 'me time' every now and again. To set aside a couple of hours, and do something that you enjoy.
And if pantyhose are your guilty pleasure, why not let us help?
Our goal – here at Pantyhose Studios – has always been to boost your mood and make you feel good. Ultimately, we're here for your pleasure. So why not take a look through our site, see exactly what we have to offer, and spend your #SelfCareSunday with our pantyhose babes.
Watch our latest videos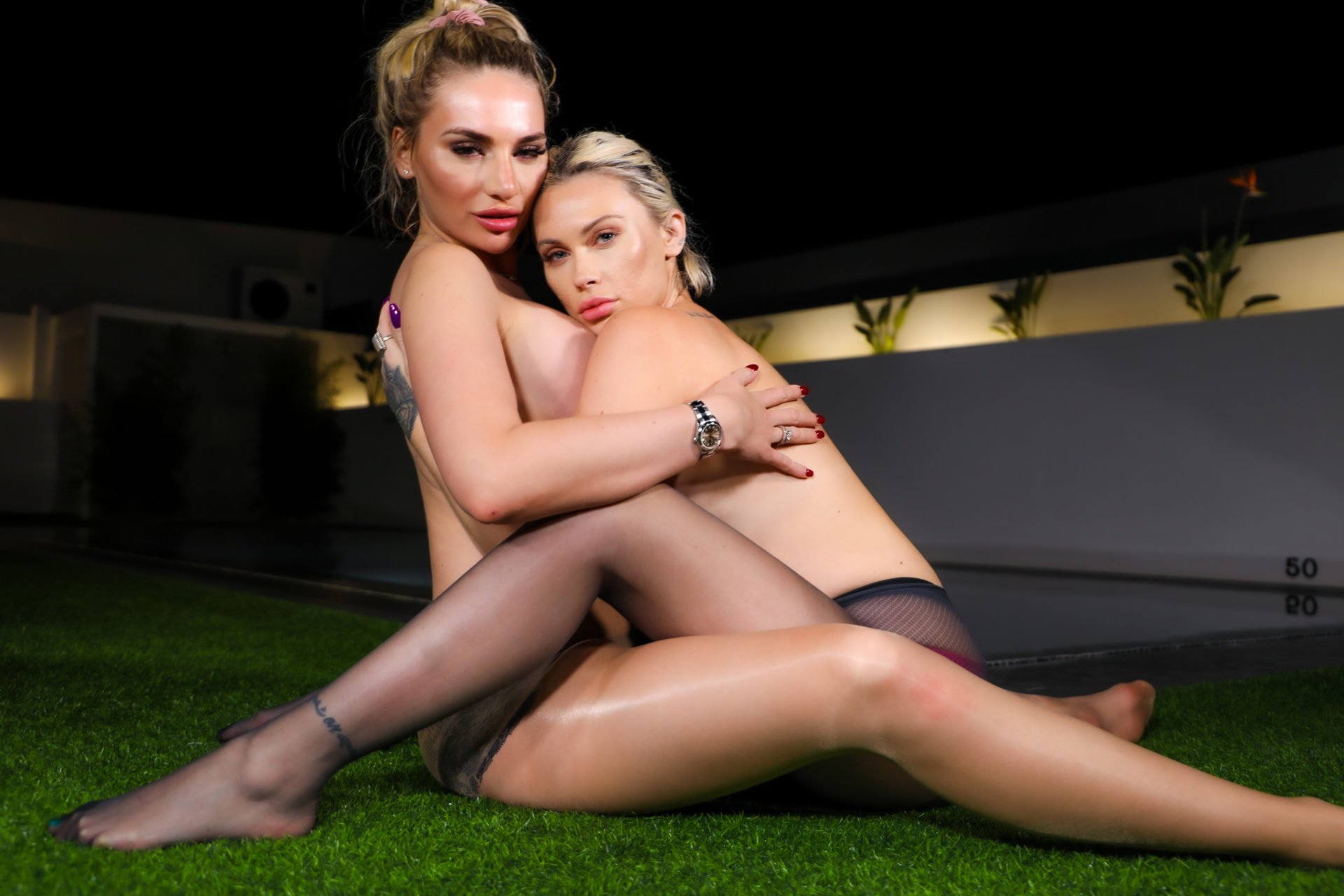 As one of the very best online pantyhose clubs currently available, fresh content is dropped every single day. There's always something new to watch, including sexy photos and erotic videos of our ladies, as they model their favourite pairs of pantyhose and pose seductively for the camera.
Simply shut the bedroom door, sit back, relax – and see which of our latest films catch your eye.
If you're a frequent visitor to our studios, and want to give yourself a little extra treat, why not upgrade to Pantyhose X? This is a very special X-rated area of our site, in which our pantyhose babes go that little bit further to make you feel fantastic. And as they slip off their lingerie and worship each other's nylons in sexy group videos, we're sure you'll feel that much-needed rush of endorphins.
Indulge your deepest desires with a custom video
Got a specific pantyhose fantasy? Something that you've dreamt about for a long time, that would truly fulfil your desires and put a huge smile on your face? We can make your dreams come true.
We have several custom videos available to buy in our store. These are tailored to some of the most common pantyhose fantasies, and feature our sexy ladies as they indulge in a little role play. Think flirty French maids. Raunchy Santa outfits. Even your favourite, Gabrielle, dressed up as a secretary…
There's bound to be something that hits the spot. But if not, you can also request a bespoke pantyhose video. Our girls are very open-minded and, if it makes you happy, they'll go along with most requests. So spoil yourself. Tell us your deepest, darkest desires and we'll make it happen.
Treat yourself to used pantyhose
This is the ultimate self-care idea for any pantyhose lover.
Why just look when you could actually touch? As a member of our studios, you gain exclusive access to our pantyhose store – where you'll find a range of used pantyhose for sale. Some have been worn once. Others multiple times, by multiple girls on set. There are lots of styles to choose from. And, as they boast the heady scent of our stunning girls, we're sure you'll be a happy customer.
Why not be kind to yourself? Show yourself some love and indulge in this special treat.
Ready for some self-care?

Yes – do it! After the last year, you deserve some 'me time'. Prioritise your mood for a while, do something that makes you feel good, and come join our pantyhose babes for a little fun.
You know you want to…
All of our subscriptions are priced affordably, so there's absolutely no need to feel guilty about how much you're spending on yourself. And if you love pantyhose just as much as we do, we know for a fact that we can put a smile on your face. Take a look and sign up. Or if you have any questions, feel free to fill out our online contact form and one of our beautiful girls will get back to you.