COVID-19 has affected absolutely everything – including, it seems, our sex life.
According to a recent study (yes, people are actually researching this kind of thing!), 43.5% of people have reported a drop in the quantity and quality of their sexual activity over the last 12 months. Never mind the predicted 'baby boom' of 2021. It's more like a lockdown sex drought!
People just aren't in the mood and is it really that surprising? Let's face it, nothing is sexy anymore. We don't have a reason to get dressed up, we can't go out and enjoy a candlelit dinner, or head to a hotel room for the night. Couples are just working from home, alongside each other, day after day.
But enough is enough. If your relationship is suffering, it's time to take action. And we believe that pantyhose are exactly what you need to reinstate your mojo. Here we take a look at three easy ways to introduce your 'pantyhose passion' to the boudoir and spice up your sex life once more.
3 ways to re-kindle your sex life with pantyhose
1. Enjoy exciting pantyhose sex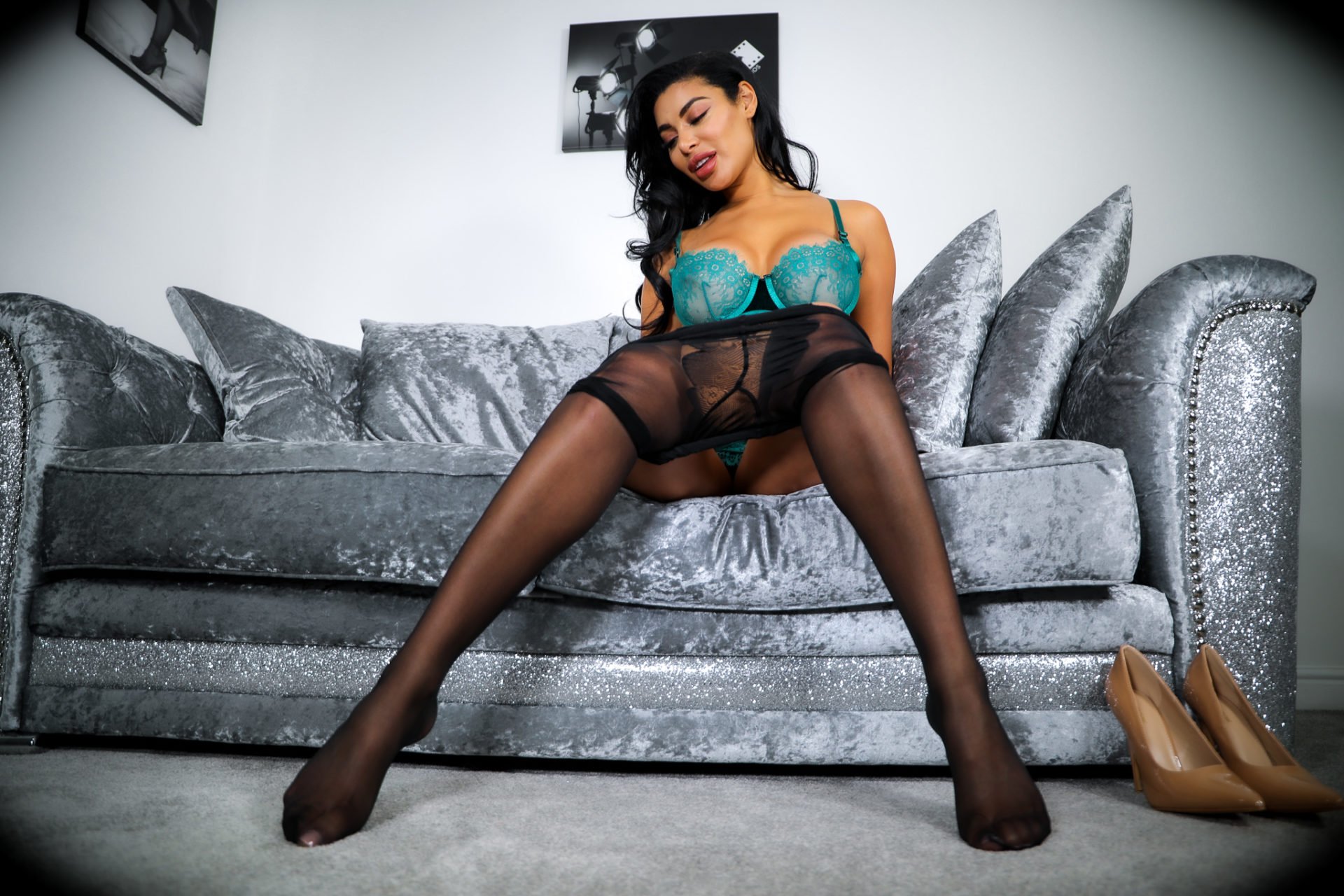 Perhaps your partner is already aware of your pantyhose fetish? Or maybe you've never opened up?
Either way, there's never been a better time to share your desires and tell her exactly what gets you going. You never know, she may feel the same way and be excited by the prospect of adding a new element to the bedroom – something that gives your sex life the kick-start it desperately needs.
You could even shop online together and pick out a style of pantyhose and lingerie that you both like. Then, don't just wait for it to happen spontaneously. Choose a night to switch off the TV. Ditch Netflix in favour of the chill. And head up to the bedroom for a little pantyhose fun.
2. Indulge in your role play fantasy
No matter how loved up you were at the start, a year is a long time to spend stuck at home with anyone – and you're bound to be feeling a little bored and frustrated with each other's company.

So, why not shake things up a little? Role play is a fantastic way to introduce a new element of fun to the bedroom, particularly if it involves pantyhose. Like all true pantyhose lovers, you're bound to have that one dream scenario. A fantasy that would really make you hot under the collar. Simply tell your partner what that fantasy is and see if they're happy to oblige with your request.
Air hostess. Naughty schoolgirl. Seductive secretary. Sexy policewoman. The possibilities are endless. Maybe you could even try a few and discover which fantasy scenario you both enjoy the most?
3. Try foot worship and BDSM
If you appreciate the sexiness of pantyhose, foot worship could be an exciting new 'activity' to try during lockdown. It's all about paying special attention to your partner's feet, perhaps whilst she's wearing stockings, suspenders and high heels, and giving her all the control in the bedroom.
Perhaps start small and give your partner a foot massage whilst she's wearing her favourite pair of nylons? It's so simple. But it could be exactly what you need to get you into the mood. Or maybe you'd like to turn up the kinkiness, with a little BDSM play? Get her to pin you down with her long pantyhose legs and stilettos, explore together and reignite the chemistry in your relationship.
We're always here to help…
It's hard work keeping the passion alive in any long-term relationship – let alone during a global pandemic. You have to put a little effort in. Any by trying one of our pantyhose-themed ideas, hopefully, you'll have things back on track and your lockdown sex drought will finally be over.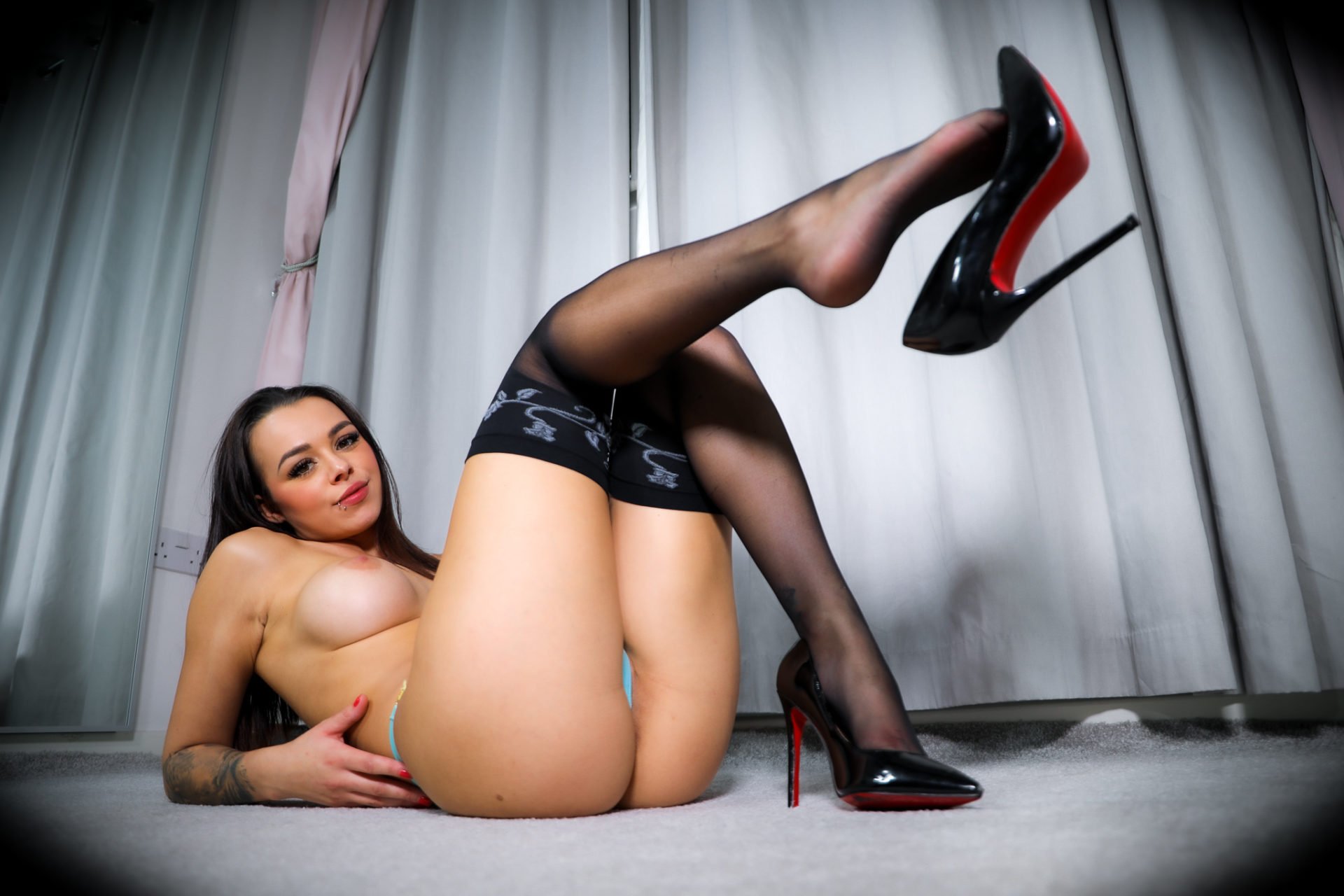 However, if you're partner's libido is still low – and you're in desperate need of a pantyhose fix – we're always here to help you out. Or maybe you've been single during lockdown, and haven't had a chance to be intimate in a long, long time? Either way, sign up to Pantyhose Studios or Pantyhose X and we'll meet all of your pantyhose sex needs with a daily dose of erotic photos and videos.
Our subscriptions don't cost a lot and, if you're looking for a way to improve your sex life – both whilst flying solo and with a partner – they're worth every single penny. Find out more today!