Hands up if you're a fan of Kim Kardashian?
Yep, that's you and every single one of us here at Pantyhose Studios. Which is why we are so excited to see that this sexy US businesswoman has now released her own range of hosiery.
Launched on the 14th January, as part of her SKIMS shapewear brand, it's described as a collection of 'gravity-defying' tights. Classic styles have been reinvented and each pair is said to sculpt and elongate a woman's silhouette, smooth the legs and create a flawless feminine look.
The range features four natural shades in three levels of support: full control, mid-support and nude support. And styles range from semi-sheer to ultra-sheer matte, with something to suit every girl's preferences. What's more, they all benefit from a gorgeous cotton gusset and a nearly invisible reinforced toe; the kind that, for any pantyhose lover, is guaranteed to get the heart racing…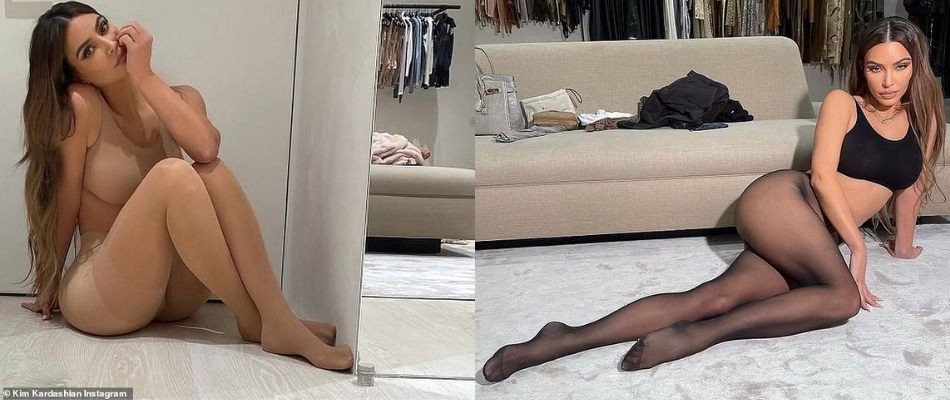 To help promote her new range, the 'Keeping Up With the Kardashians' star took to social media to share some sultry snaps of herself modelling the hosiery. And we think you'll agree, she looks absolutely stunning. First, she shows off a nude pair of pantyhose which blend perfectly with her skin, before donning a black top and bottom combination as she sprawled out across a white carpet.
She also recorded her very own 'pantyhose review', posting a video of herself wearing nude tights with the heaviest level of support, and describing how amazing they look and feel on her long, toned legs. We're sure you'll appreciate the clip as much as we do, so be sure to give it a watch.
Our studio – the home of pantyhose reviews
Here at Pantyhose Studios, we'd love to try this new and exciting brand of pantyhose – described as the future of hosiery. And maybe one day soon we will. You'll have to keep an eye out… 
After all, we're the home for all things pantyhose. Kim may have turned seductress for the purpose of her sexy SKIMS campaign, but if you're looking for truly erotic pantyhose reviews, our studio is the place to be. We adore trying new products. Pantyhose is our no.1 passion. And every single day, we upload fresh new content – as our girls slip on their favourite styles, describing the way they look and feel against their beautiful skin, whilst posing for the camera for your pleasure.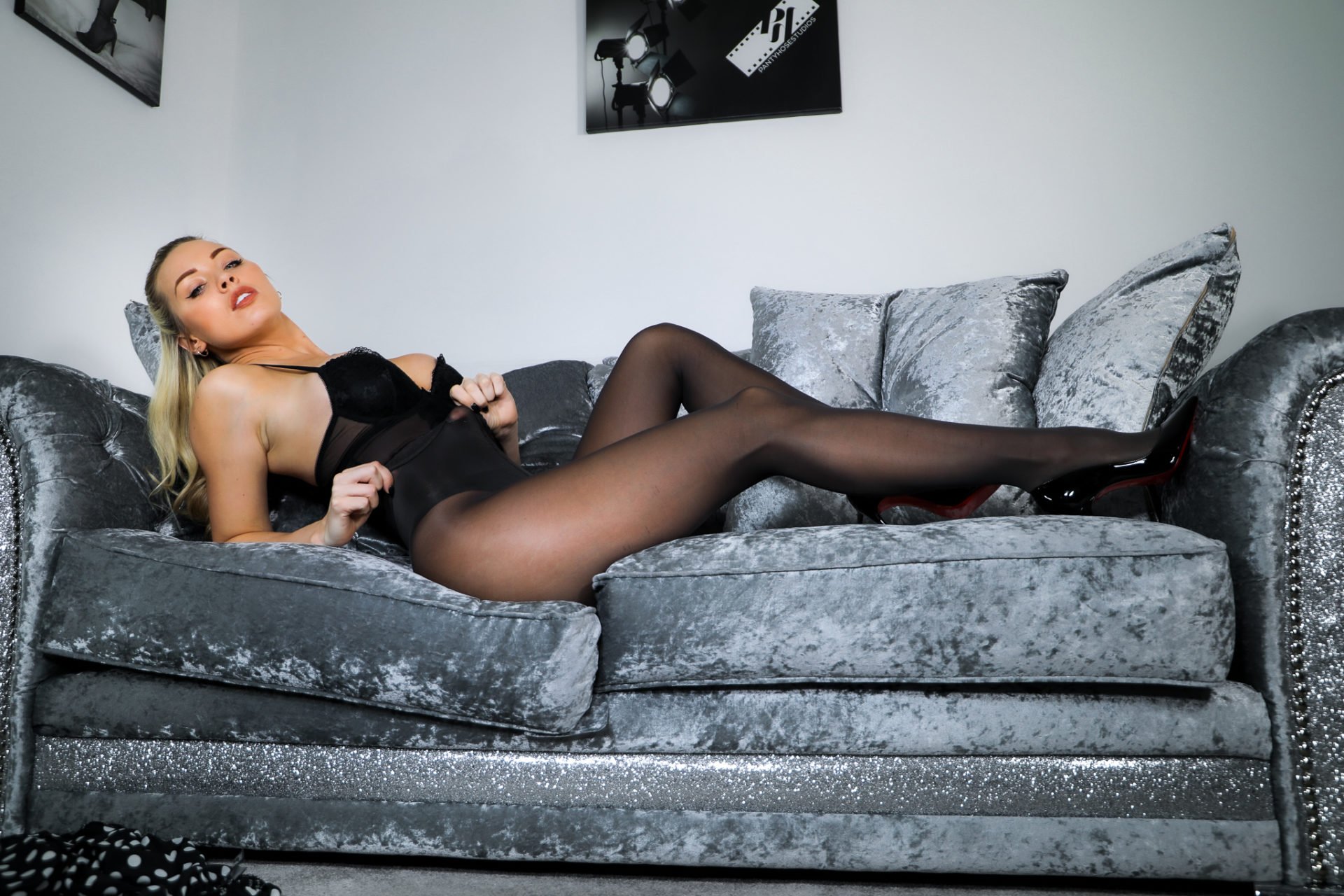 Whether you're a fan of natural tights– such as those modelled by Kim Kardashian – or prefer pantyhose with a little character, we have it all. Our pantyhose babes regularly model a variety of styles, including nude, sheer-to-waist, opaque, patterned, tight-laced, thigh-high stockings, back seam and more. And if we haven't covered your favourite style yet, you can also request a custom video. We're pretty open-minded and happy to try most things…as long as you ask nicely.
So, why not treat yourself to a new membership? If Kim's special pantyhose review has left you wanting more, sign up to Pantyhose Studios or Pantyhose X today. We promise you won't regret it.