Let's get one thing straight… tights are in fashion.
Some people may be under the (false!) impression that they're a thing of the past. But trust us, there's nothing outdated or undesirable about our nylons, here at Pantyhose Studios.
In fact, fashion tights are a huge trend on this year's runways. Top designers such as Ashley Williams, Dries Van Noten and Marc Jacobs are all offering up a new range of hosiery with their latest collections. And bold and colourful patterns seem to be the key style on the catwalk.
Here we take a look at some of the biggest pantyhose fashion trends for 2021 – some of which our sexy ladies have modelled before, some of which we just can't wait to get our hands on!
1. Polka dots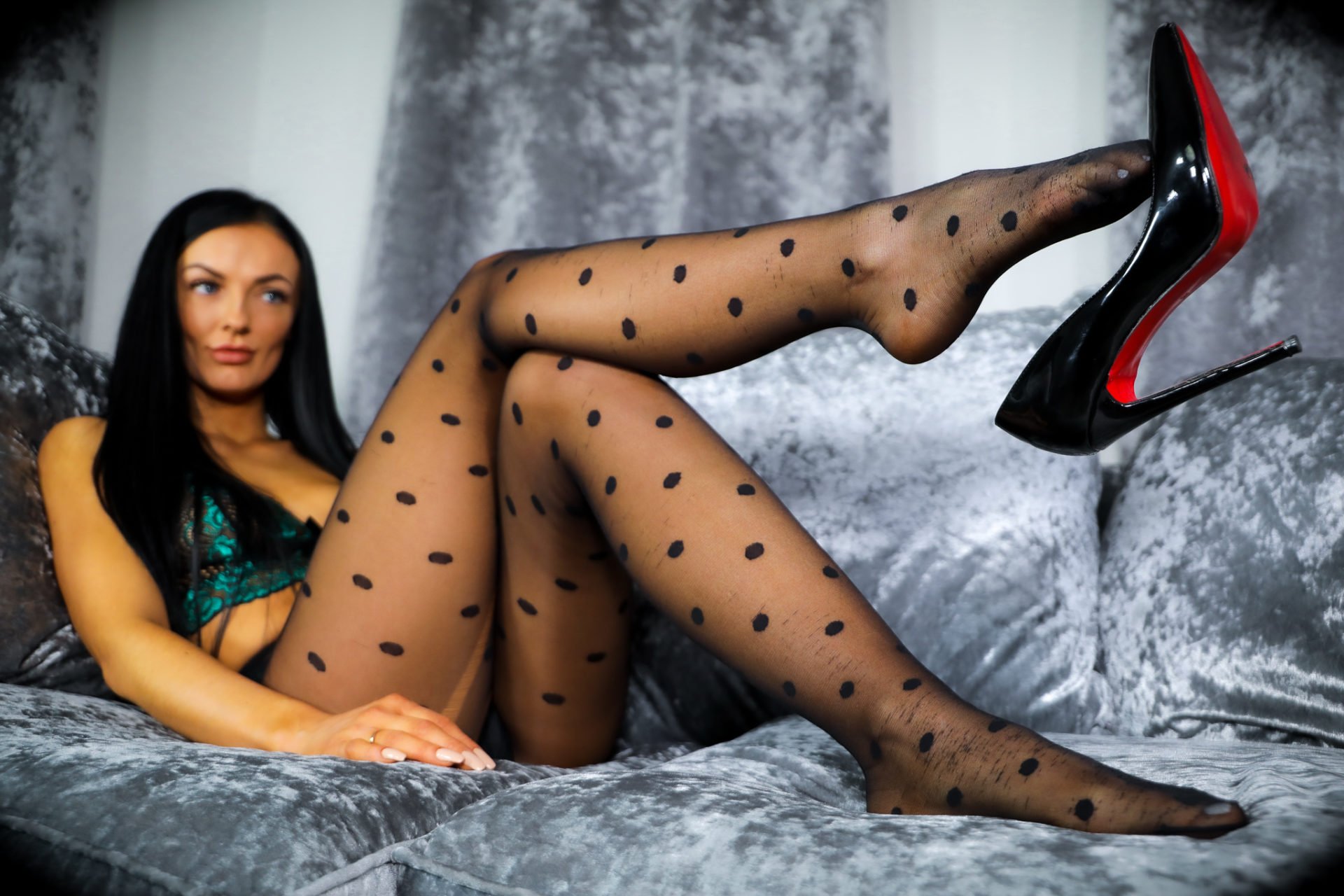 Polka dot pantyhose go in and out of fashion quite regularly. But they're a classic in the sheer tights department. And this year, they're taking their place in the spotlight.
People are truly going dotty for both black and beige dotted designs. And here at the studio, we're a massive fan. Many of our girls have already tried this on-trend style. So, why not take a look through our galleries and see if you can spot us in these sexy fashion tights?
2. Colour
Coloured pantyhose are a bit of an acquired taste. But when it comes to high fashion, they're certainly hot right now – with both bright shades (such as red, green and neon pink) and pastel hues having their moment.
Again, we love a bit of colour – and you'll find plenty of galleries, throughout Pantyhose Studios and Pantyhose X, that feature our stunning ladies in colourful pantyhose and stockings. Head to our online store and you can even buy worn pantyhose in a spectrum of popular shades, including glossy blue, lilac, grey, and purple.
3. Unusual patterns
Due to the pandemic, and the 'at home' lifestyle that involves, 2021 is the perfect time to be bold and experiment with pantyhose fashion. From plaid diamond and argyle styles to modern animal print and lettered designs, patterns are all the rage right now. And here at the studio, we're certainly on board with it.
In recent photoshoots, our girls have already started to slip on a few unique pairs of patterned pantyhose – mixing and matching them with different lingerie and heels, to create a stunning high fashion look. And we can't wait to extend our repertoire further!
Want to find out more about pantyhose fashion trends?
We have an exciting way for you to learn.

Why not subscribe to one of our membership packages and watch our pantyhose babes in action? Our galleries are already bursting at the seams with a range of pantyhose and stocking styles  – including matt, gloss, sheer, opaque, patterned, plain, black, nude and many more. And we're always keeping an eye out for the latest pantyhose fashion trends and hottest brands to try.
New images and videos are added every single day, all showcasing our sexy ladies as they pull up their latest nylons and pose for the camera. So, what are you waiting for? Sign up today, indulge your special interest – and before you know it, you'll be a pantyhose fashion guru… just like us.