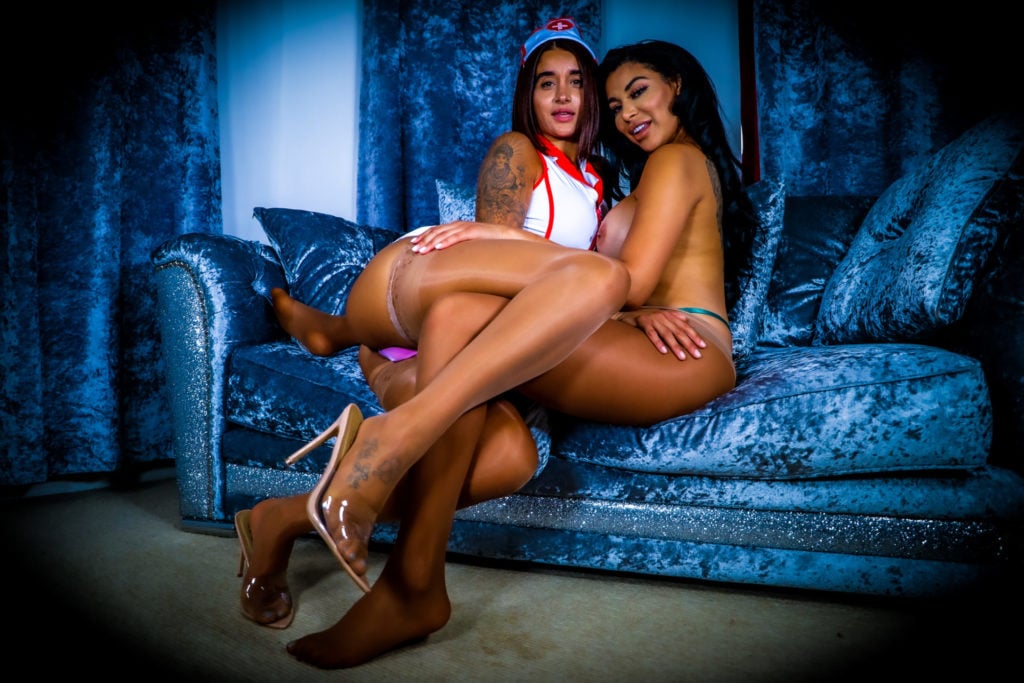 Everyone has that one dream scenario. A sexual fantasy, where you imagine a particular situation – a situation that will probably never happen, but which gets you truly hot under the collar.
Such fantasies come in all different shapes and sizes. For some, it can be as simple as using a new toy in the bedroom. For others, it could involve taking part in a hardcore BDSM scene. But one thing we know for certain is that, for all you pantyhose lovers, it's bound to involve nylon in some way.
Here we explore some of the top pantyhose fantasies, guaranteed to get your heart racing.
Three popular pantyhose fantasies
1. Pantyhose voyeurism
Lots of men (and women!) are turned on by watching sexy girls in pantyhose. In fact, voyeurism – in general – is one of the most common sexual fantasies. There's just something about looking at a woman, scantily clad in her lingerie and pantyhose, that drives people wild. Particularly if she's with another stunning girl and they're appreciating each other's pantyhose legs in some way.
That's why our new subscription add-on, Pantyhose X, has become such a hit. X rated both in name and nature, this features a series of erotic images and videos – which take voyeurism to a whole new level. Our girls get together in groups, in exotic locations around the world. Topless and eager to please, they worship each other's pantyhose feet and pose for the camera for your pleasure. If you fantasise about watching pantyhose girls in this way, we guarantee, it certainly hits the spot.

2. Foot worship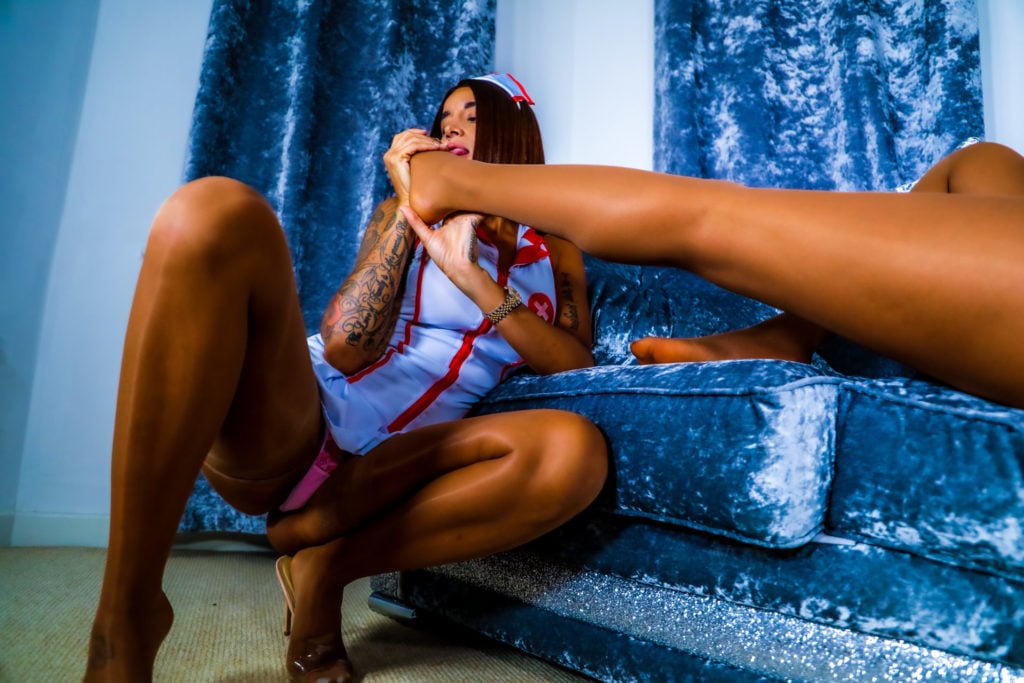 Foot worship is another common pantyhose fantasy. Essentially, this involves paying 'special' attention to a woman's feet whilst she's wearing pantyhose, tights or stockings.
This special attention could be something as innocuous as giving a lover a foot massage after a long day at work. Or it could involve kissing, caressing and loving their pantyhose feet, as though they're a holy object. For some pantyhose lovers, foot worship fantasies are all about domination and control – perhaps being held down by a girl in pantyhose, as she takes charge of the situation. Sound like your midnight dreams? Well, you're certainly not alone. 
3. Role play
Pantyhose fantasies also commonly involve role play in some way. More specifically, people are often turned on by the thought of a particular woman who tends to wear pantyhose regularly. For example, some dream about massaging a sexy flight attendant's feet after her long haul flight. Some dream of watching a naughty schoolgirl as she gets ready for her morning classes. For others, it's the thought of a seductive policewoman, in her back seam tights, that gets them going.
With this in mind, we make sure lots of our images and videos have a kinky role play or story-based theme. If a certain uniform or type of pantyhose does it for you, we're bound to have just the thing.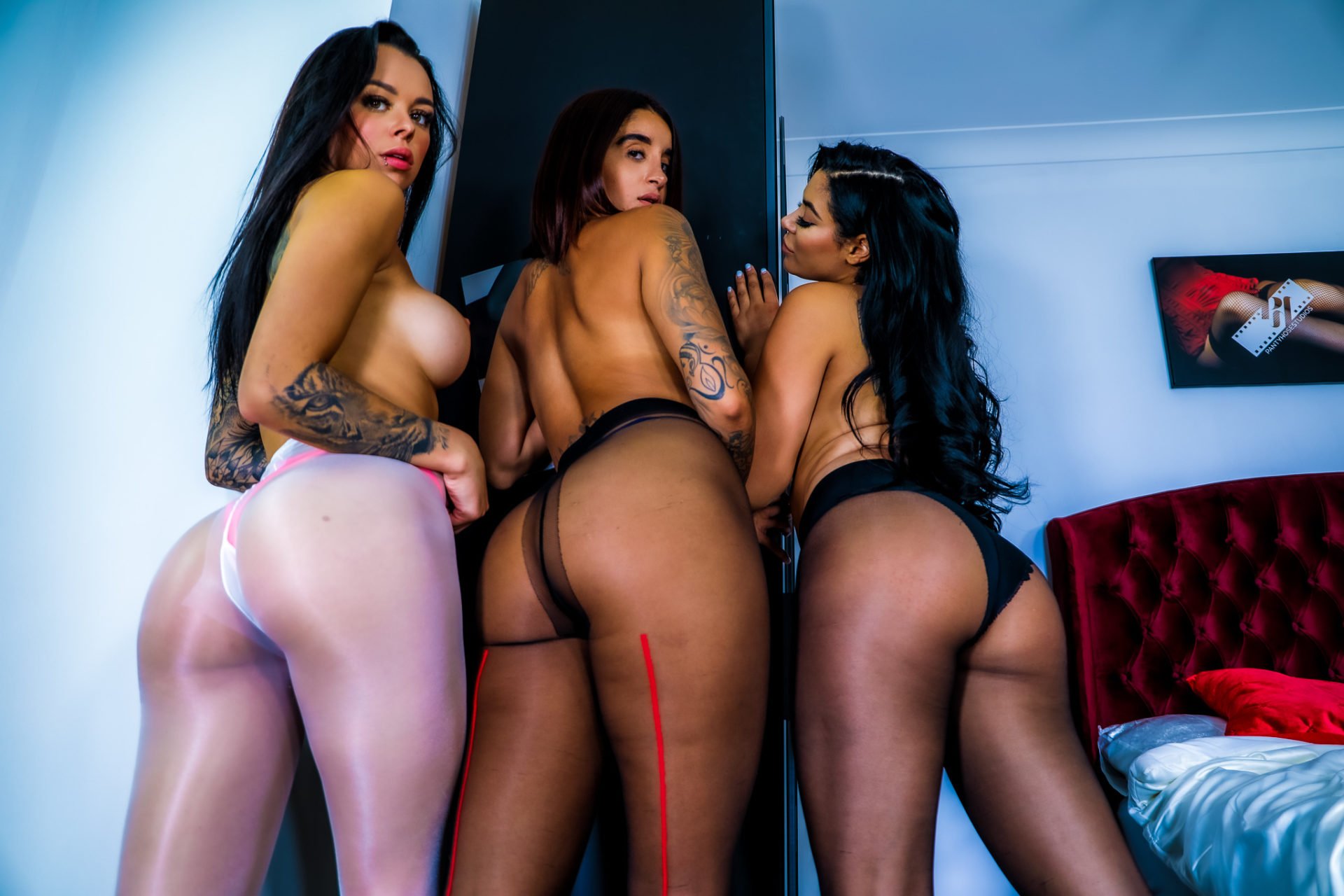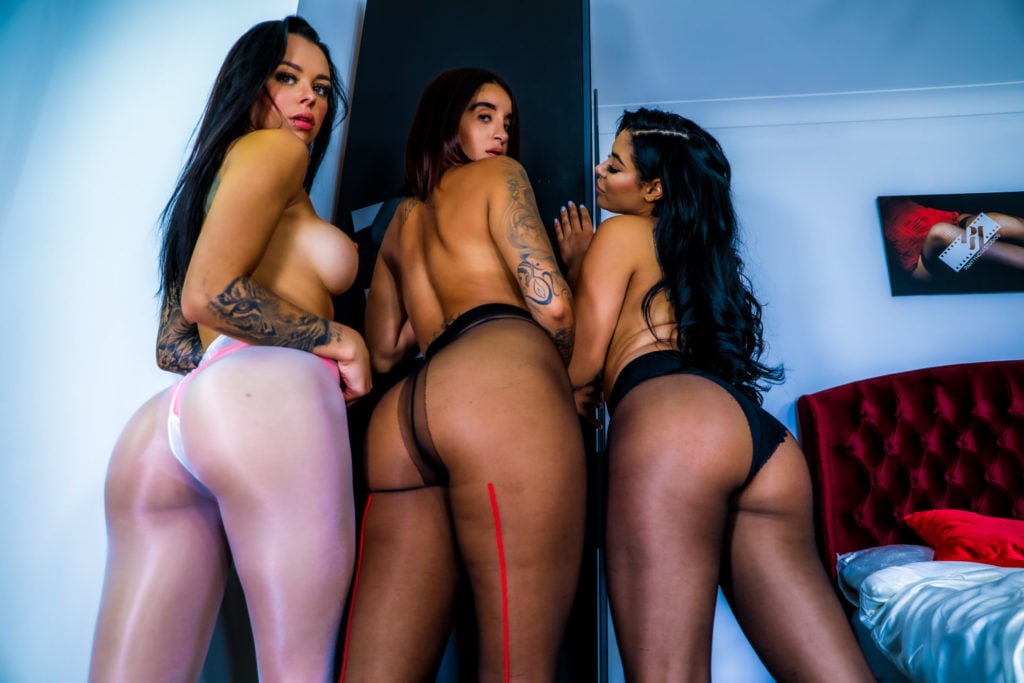 Make your pantyhose fantasy a reality
Here at Pantyhose Studios, our ultimate goal is to satisfy your deepest desires and make your pantyhose fantasies a reality. But to do that, we need to know what those fantasies are.
So, we want to hear from you! Either leave a comment below – explaining what it is that you dream about at night – or if you prefer, head over to our 'Best Pantyhose Fantasies' forum. Here you can share your ideas with other pantyhose lovers in the community and, if you're lucky, you may even find a little inspiration (to make your next solo session that little bit more special…).
And don't forget, we also offer a bespoke pantyhose video service. Our girls are very open-minded and willing to comply with most requests. Just tell us what you like and we'll make a custom film, that is tailored to your unique desires and guaranteed to make your pantyhose fantasies come true.