It's a simple question. Who is your favourite?
We really want to know in the studio. Of course, all of our ladies have a genuine passion for pantyhose. That's why they're here. But they all have a unique look and bring something different to their photoshoots and films. Over the last few months, our family of pantyhose babes has grown even further and we're now home to well over 20 seductive and beautiful girls.
So, tell us – who's been sending your heart rate off the chart and left you wanting more?
Gabrielle
For many, the answer to this question is very easy; hands down, Gabrielle wins every time. Our very own 'Pantyhose Queen'. Not only is she the brains behind the studio itself, she's the definition of beauty – and we really couldn't blame you for saying she's your favourite pantyhose babe.
A sucker for a little black dress. Gabrielle loves to dress up and pose for the camera, treating her loyal fans to intimate shots and doing everything she can to meet your pantyhose needs.
Sophia Blake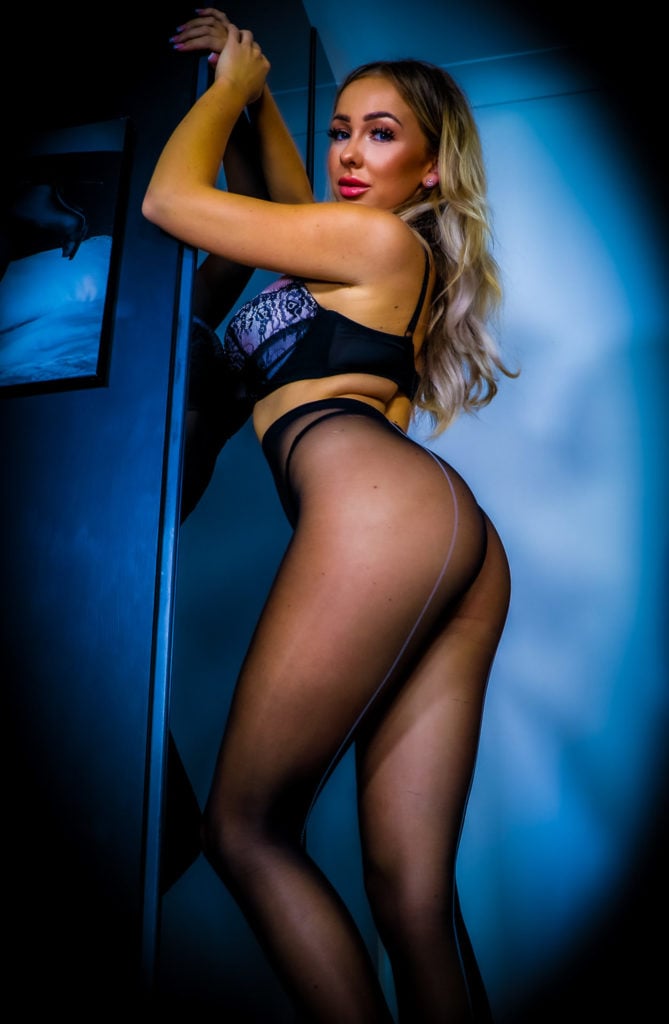 Sophia is our petite, sexy brunette. Since joining the family in the summer of 2019, she's become a huge sensation amongst our members – and it's easy to understand why.
She may be one of the most beautiful pantyhose girls you've ever seen. But, trust us, she's also a bit of a tease. Sophia is renowned for wiggling her toes and driving people wild with her feet. Pairing her favourite nylons with a lacy babydoll dress, she's sure to get your pulse racing in no time.
Kym Graham
As a former page 3 girl, Kym is much-loved in the world of modelling. She joined our ladies in pantyhose last year – and, as an absolute natural in front of the camera, she soon caught the attention of our members with her sultry Geordie accent and voluptuous body.
Kym loves to team nude and black pantyhose with silky patterned lingerie. But she's also happy to indulge your deepest fantasises and often does naughty upskirting shoots in a hot uniform.
Beth Morgan
Another favourite amongst our pantyhose lovers. We guarantee, Beth will hypnotise you with her stunning looks and keep you coming back – time and time again – for more.
Since she joined the studio in 2019, she has created a diverse range of pantyhose content. But her most popular video (by far!) features her layering black hold ups with nude Cecilia de Rafael pantyhose. Is she your nemesis? Well, you're only human and who can resist a gorgeous blond?
Olivia Berzinc
Last but not least is Olivia – and, trust us when we say, she's a hardcore pantyhose babe.
Olivia started in 2020 for the launch of our new subscription add-on, Pantyhose X. Not for the faint hearted, she's quickly become known for her extremely naughty X-rated videos and dirty talk. In fact, her main passion is domination and she loves nothing more than creating a role-play film, in which she spanks some of the other pantyhose girls and worships their sexy feet.
She may be the latest addition to our family, but she's fast become a favourite.
Tell us about your favourite pantyhose girl
So, now it's over to you. We want to know who gets you hot under the collar the most and why. Have we mentioned your favourite pantyhose girl above? Or is it someone else you dream about at night? Either leave a comment below or, if you prefer, head over to the Pantyhose Studios Forum and discuss who is your number one lady amongst other like-minded pantyhose lovers.
And, for anyone who is new to the studio, there's only one way to find out who is your favourite. Sign up for one of our memberships today, browse the gallery, and see which pantyhose babe catches your eye…