Buy Used Pantyhose
Do you love women in pantyhose and want a piece of the action? You are now able to buy used pantyhose from our store!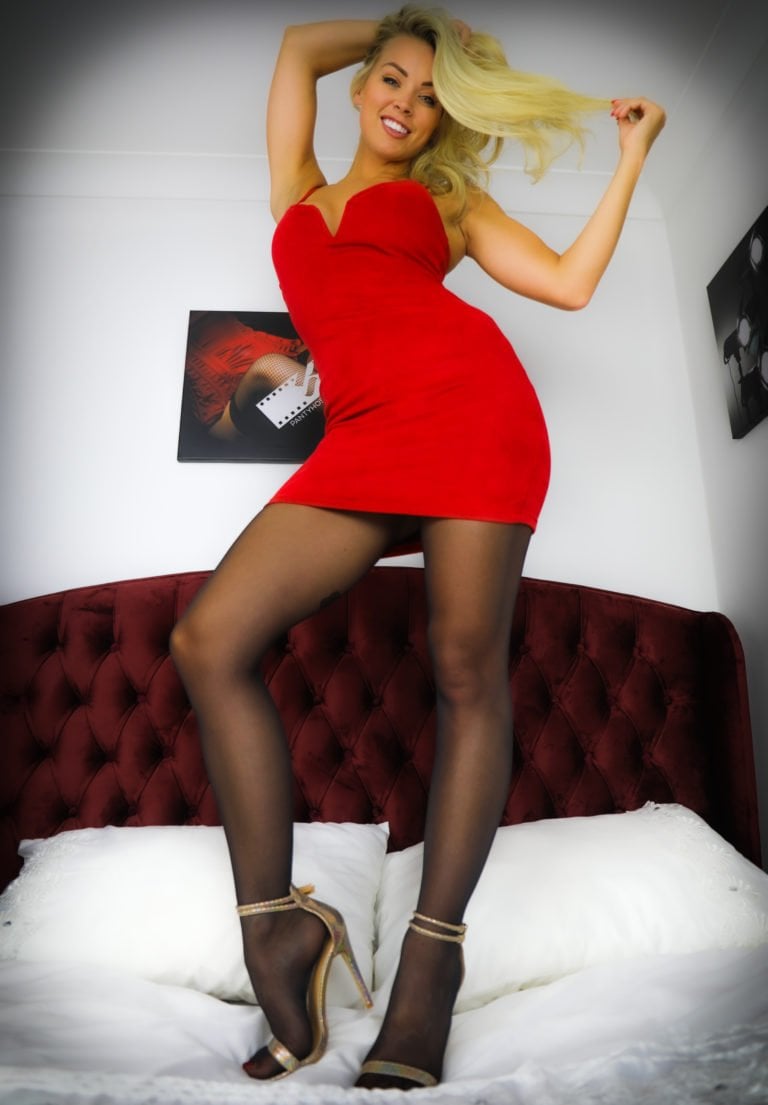 Whatever type of pantyhose take your fancy; we will be sure to have the answer here at PantyHose Studios. If you like the look of one of our many beautiful girls modelling your favourite pair of pantyhose, you are now able to purchase them all for yourself. Take a look for yourself now and find your ultimate pair.
Any style or size
The pantyhose that our ladies wear are of a variety of different sheerness's and sizes to allow you to take a look at a wide ranging selection of pantyhose styles. These can range from the very thin pantyhose that look so gorgeous on our girls to more opaque styles that really bring out our girls glamour and sophistication.
We also have a variety of sizes depending on the size of pantyhose our girls require. This means we have a selection of used pantyhose for sale that could be exactly what you're looking for.
No matter how worn, we have the pantyhose for you
If you are wanting relatively new nylon tights then we have you covered, as we understand that pantyhose that have only been worn once or twice still have a relatively new feel but have still been worn by our tremendous girls. We also have pantyhose that have been worn many times and have made our girls legs silky smooth on countless occasions.
We only sell the safest pantyhose
By selling pantyhose that have only been worn by our models, it means we can assure you that they are the safest pantyhose around. We want you to experience the pantyhose just as our girls have experienced them, with maximum comfort. We would never sell pantyhose that have not been worn with safety by our girls, as we want you to get the same amount as enjoyment as our girls do wearing them for you!
Interested in checking out our used pantyhose here at PantyHose Studios? Make sure you check out our selection of garments in our store, available in many different colours, styles and sizes there is a pair of pantyhose for everyone!
Check out our girls in used pantyhose
Here at Pantyhose Studios, we don't just sell used pantyhose to our dedicated audience. By subscribing to our service, you will be lucky enough to be provided with unrivalled access to our extensive gallery of sexy still images to accompany the videos that are listed on our website.
If you are looking to see our girls in action in the pantyhose that you're interested in buying, then you will be able to see our girls strut their stuff in our wonderful settings and outfits. Once the pantyhose are used by our girls, we allow you to get your hands on them in our marketplace, with only the most authentic of pantyhose available to you.
Unbelievable prices
Have we piqued your interest with our used pantyhose for sale, but you're unsure on the price you have to pay for membership? Then don't worry, you will be even more interested once you've heard about the fantastic, affordable membership prices!
If you're looking to feed your used pantyhose fetish for just one month to reap the benefits of our PantyHose membership, we will offer you this privilege for just $25.
Looking to extend your membership with us for a further 3 months? Or are you so confident in what we have to offer that you're looking to purchase a 3 month membership straight away? We will knock 5% off our monthly rate for this extended period, with us offering these features for $69.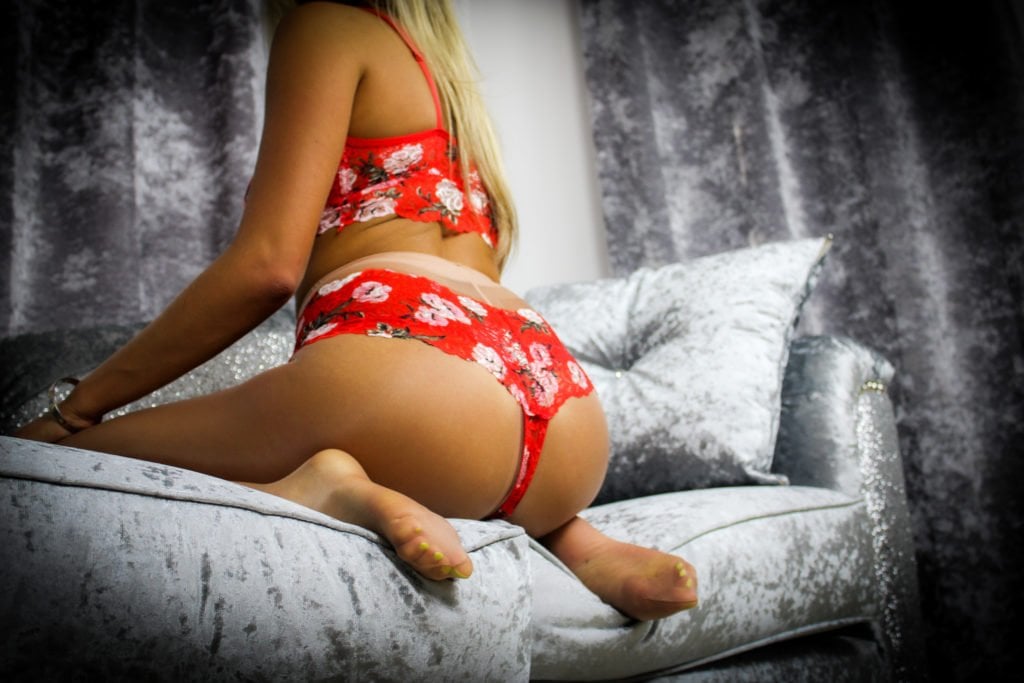 Are you a PantyHose veteran? Or willing to make a big commitment to the pantyhose cause? For your loyalty, we are able to give you a huge 10% discount. You can subscribe to our PantyHose membership for just $135 for a 6 month membership.
Pantyhose are popular in a variety of professions including cabin crew and lawyers, so if you would like our women to recreate this with a custom video, you can with our pantyhose service!
We often find that our social media platforms are one of the main ways that our customers find us, and who's to blame them! Our Facebook, Instagram and YouTube socials show content that has never been shown before on our website. However, as you know social media can't give you the full force of content that we have here on our website. So if you like the look of the videos and photos from our social media channels, then definitely think about subscribing to our Pantyhose membership!
Want to get your hands on the very best used pantyhose? Feel free to check our store for the very best used pantyhose from all the best brands. These include some of the market leaders such as Wolford, Cecilia De Rafael, Levante and Pretty Polly, as here at PantyHose we only want to supply the best quality of hosiery!
Looking to contact us about our membership service here at PantyHose Studios? Fill in our online form today for any questions you may have about our service.
Now you've laid eyes on all the benefits a PantyHose Studios subscription brings, why not come and join our service today! The fact that we provide our customers with daily updates of fine content as well as an ever-growing list of pantyhose and heels on our marketplace keeps our loyal customers on board, and our list of features for our subscription service is bringing pantyhose lovers all over the world together daily. Come and join our community now, and you won't be disappointed!
FAQs
Where can I find used pantyhose for sale?
If you're looking to buy used pantyhose, just head over to our online store.
For anyone with a passion for this special type of hosiery, it really is the place to be. Here you'll find a selection of sexy used pantyhose for sale, including a variety of popular brands and styles. These have all been modelled by our beautiful babes (sometimes on multiple occasions) and, if you wish, you can specify exactly how long you would like them to be worn before they're sent out. 
Simply find the pair that really sets your pulse racing, add them to your basket and checkout. It's as easy as that – and, before you know it, they'll be yours to admire and enjoy.
Why are used pantyhose so special?
We think you'll agree – nothing quite compares to the soft and sensual touch of used pantyhose against your skin. Don't get us wrong, for a pantyhose lover, watching our girls as they try on a new pair of nylons and pose for the camera is sure to get the heart racing. But, sometimes, you just need that little something extra to hit the spot and take your pantyhose fetish to the next level. 
Our used pantyhose will do just that. Once they've arrived at your home, you can do with them whatever you wish. Feel the delicate material, inhale the beautiful scent of our girls, close your eyes and let your imagination run wild. They're yours to keep and enjoy forever. 
How long will the pantyhose be worn?
This is entirely up to you. You can buy used pantyhose that have featured in our films and photos shoots, either worn by one of our stunning girls or several. Alternatively, you can request for them to be worn for 24, 48 or 78 hours – before they're parcelled up and lovingly sent to your address. 
Of course, those which have been modelled for a longer period – perhaps over multiple occasions – will be significantly more 'worn' and will have a deeper, more intoxicating smell. Just think about what would get you truly hot under the collar and choose the right option for you.
Can I choose which girl wears the pantyhose?
Yes, we have a wide range of used pantyhose for sale – including styles that have been worn by either one of our pantyhose babes in the studio or several over multiple shoots. Simply browse our full online collection and see if you can spot a pair that have been worn by your favourite girl.
Gabrielle's used pantyhose are a very popular choice (understandably!). Therefore, these are always available to buy. But if you can't find what you're looking for, and would like to request pantyhose worn by a particular girl, feel free to get in touch. Our goal is to satisfy your pantyhose needs and the girls are pretty open-minded and willing to comply with most requests (if you ask nicely…).
Are our used pantyhose safe to touch?
Yes, of course – that's exactly what they're designed for. They're only ever worn by the girls in our studio; therefore, we guarantee they comply with the strictest hygiene and safety rules. All of the used pantyhose for sale in our store are clean (or as clean you want them to be!). And whatever you choose to get up to with your new purchase, you can rest in the knowledge that it's perfectly safe.
How much do used pantyhose cost?
This depends on the style chosen, which girl they were modelled by and for how long. To give you an example, Satin Touch 20 Pantyhose – worn by the beautiful Gabrielle herself – cost $150-$325, depending on how long they're worn and whether you wish to add exclusive photos of Gabrielle wearing the pantyhose to the order. These are a special treat. But, other sexy styles and brands are also available starting from just $50. It just depends on what you're looking for. 
Whichever used pantyhose you choose to buy, we guarantee, they're all of an amazing quality. What's more, they're yours to enjoy time and time again. To touch and feel the real thing is an amazing experience and – in our opinion – worth every single cent.