Talk dirty to me…
How many times has someone said that to you?
The truth is most people love dirty talk in the bedroom. It's also something that we love to include in our videos, here at Pantyhose Studio – as we know it gets you hot under the collar.
But why? Why does whispering sweet naughty nothings into our ear dial up the heat and turn us on so much? Because we lose ourselves in the moment? Because we take on a new persona during sex? Because it brings out our wild side? Nope.
It turns out there's a lot more to it than that…
Sex on the brain
It's all to do with certain 'erogenous' parts of the brain. In fact, research has shown that our brain is our most powerful sex organ. And according to sex and neurophysiology experts, dirty talk is effective because it activates certain regions of the brain, whilst our body is also getting stimulated.
These regions include two parts of the hypothalamus: the pre-optic nerve and the suprachiasmatic nucleus. Both of which are responsible for our sex drive. In men, these regions are slightly larger – which is why, generally speaking, men tend to have greater desire for sex than women. But in both genders, dirty talk stimulates these areas and increases arousal.
Another area of the brain that is – sometimes – activated by sexy talk is the amygdala.
This is the brain's 'fear centre', but it's also responsible for our feelings of excitement and pleasure. Name-calling during sex can often stimulate the amygdala, making the participant feel particularly vulnerable. And if that person likes to be submissive in the bedroom, it can add to their excitement.
Essentially, sex is both a body and mind experience. And provocative language is a quick-and-dirty (pardon the pun!) and scientifically proven way of going beyond physical touch – stimulating both the body and mind and taking your sexual experiences to a completely new level.
Let us talk dirty to you
Here at Pantyhose Studios, our no. 1 goal is to make you happy and satisfy your needs with seductive and erotic pantyhose videos. And if dirty chat is what you need to really get your motor running, that's exactly what you'll get. Our girls love talking dirty as they pose for the camera – especially when they're creating group videos for Pantyhose X and worshipping each other's nylons.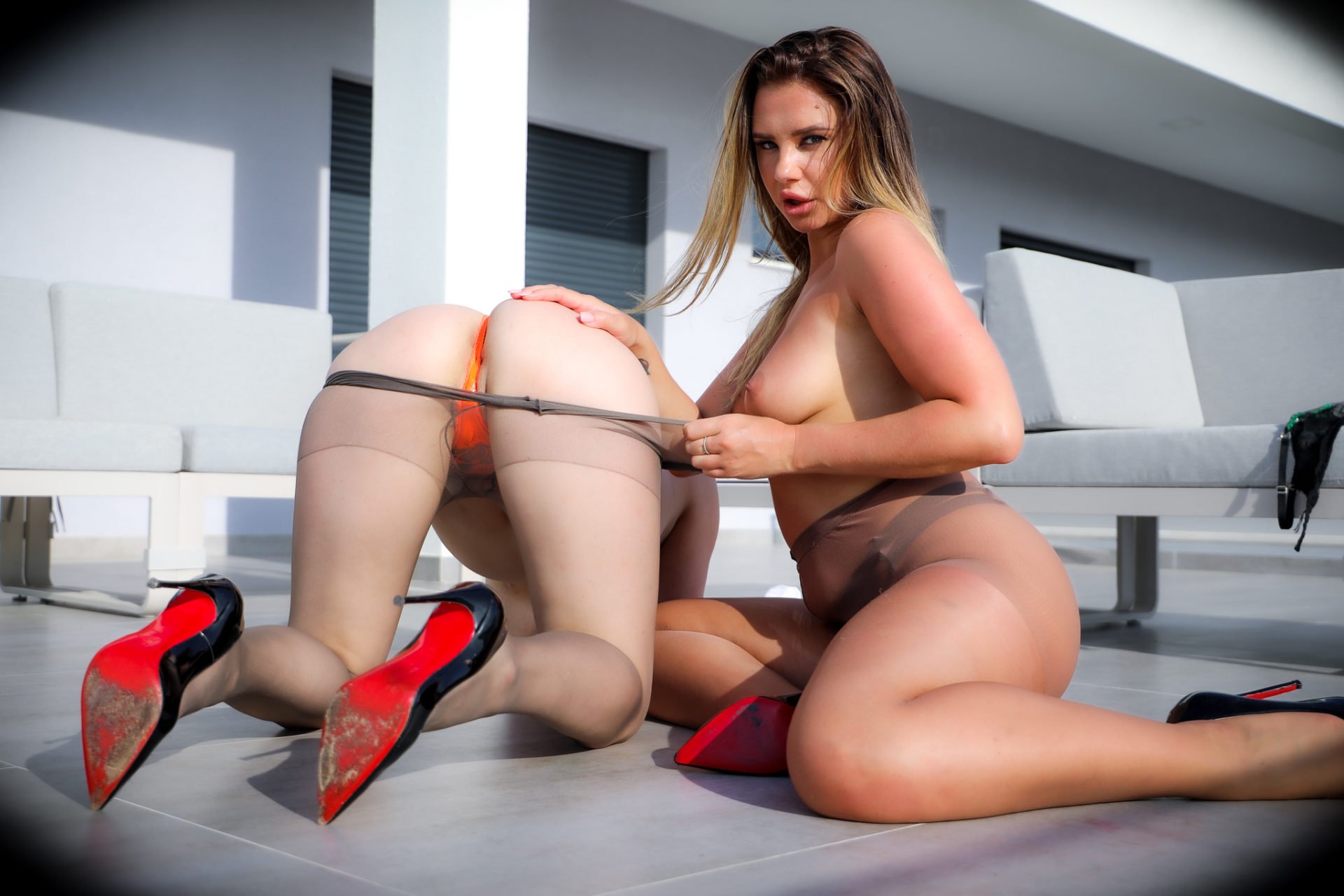 Does it turn you on? Do you want us to do it more? What exactly would you like us to say?
We want to know.
If there is a specific name or dirty phrase that would get you truly hot under the collar, be sure to drop us a line or head to our forum to discuss your favourite type of dirty talk with like-minded pantyhose lovers. We'll see if we can slip it into one of our next shoots. Or if you particularly enjoy one of our videos, why not leave us a naughty comment and try out some dirty talk of your own?
And, for anyone new to the studio, there's only one way to find out if our dirty talk pantyhose videos do it for you. Sign up today, start watching, and see what all the fuss is about!