Had a chance to save up during lockdown and want to treat yourself to something special?
We don't blame you. After all, staying in is the new going out – and we have the perfect thing to keep you "entertained" on those long summer evenings. Used pantyhose…
That's right. Within our online store, we have a range of sexy used pantyhose for sale – all ready to be parcelled up and delivered directly to your front door (in line with social distancing rules, of course!). Yes, worn hosiery can be bought all over the web these days. But we think ours is particularly special. Here we explore why it'd be the best online purchase you've ever made.
Why buy used pantyhose from our studio?
1. Pantyhose to suit all tastes
Our store is bursting at the seams, with a diverse selection of different used pantyhose brands and styles. From barely-there sheer in nude and black to back seam stockings and colourful varieties, we have it all. Whatever it is that gets you truly hot under the collar, we guarantee, you'll find it here.

2. The finest nylon
We're classy girls, here at Pantyhose Studios. We won't just wear any old supermarket-aisle pantyhose. Nothing quite compares to the soft and silky touch of high-end brands. Our favourites include Wolford, Cecilia de Rafael and Giulia. Beautifully delicate, they look and feel amazing. Just shut your eyes, run your fingers over the smooth and sensual fabric and let your imagination run wild.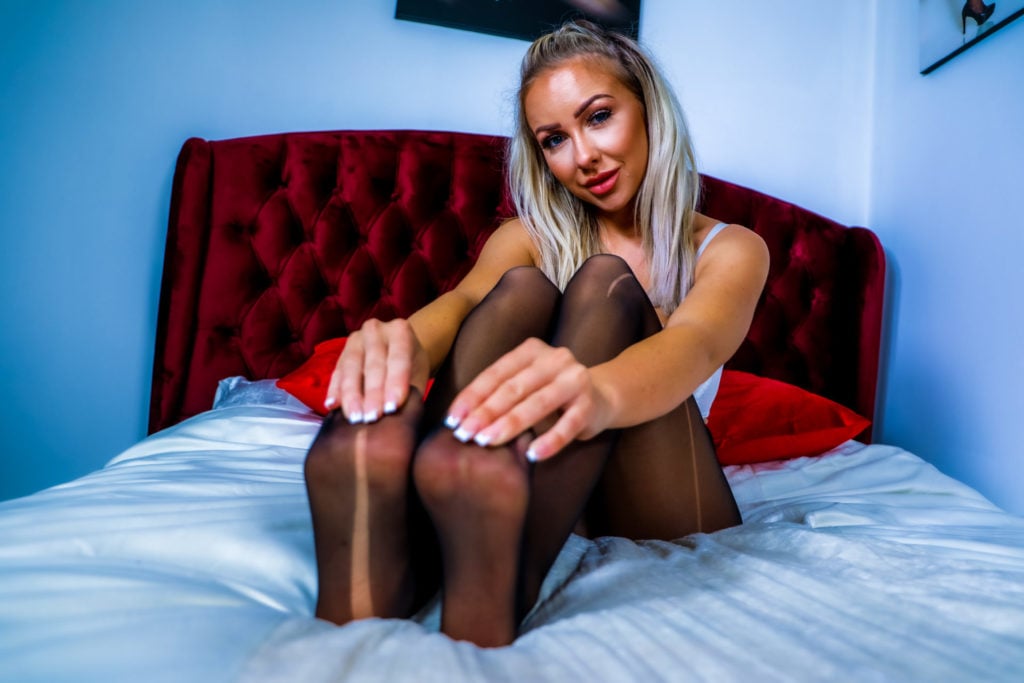 3. A truly worn-in feel
Most of the used pantyhose for sale in our store have been worn during a photoshoot or filming – sometimes by multiple girls, on more than one occasion. We also offer pantyhose lovers a chance to specify exactly how long they would like the hosiery to be worn before it's lovingly sent out.
Whether you'd prefer tights that are just out of the box – with a subtle hint of femininity – or want pantyhose that are truly 'worn-in' with the heady scent of our girls, we have just the thing.
4. Choose your sexy lady
Pantyhose Studios is now home to over 20 incredibly sexy girls. From voluptuous blonds with curves in all the right places to petite brunettes with the most perfect feet, you're bound to spot your perfect lady. And when it comes to buying our used pantyhose, you can choose styles that have been previously worn by your favourite or ask her to wear a new pair (especially for you!).
5. Safety
All of our used pantyhose for sale have only ever been worn by the girls in our studio. They're clean (well, sort of… ) and comply with the strictest hygiene regulations. So, whatever you choose to get up to in quarantine with your exciting new purchase, you can rest in the knowledge that it's perfectly safe.
Ready to buy used pantyhose?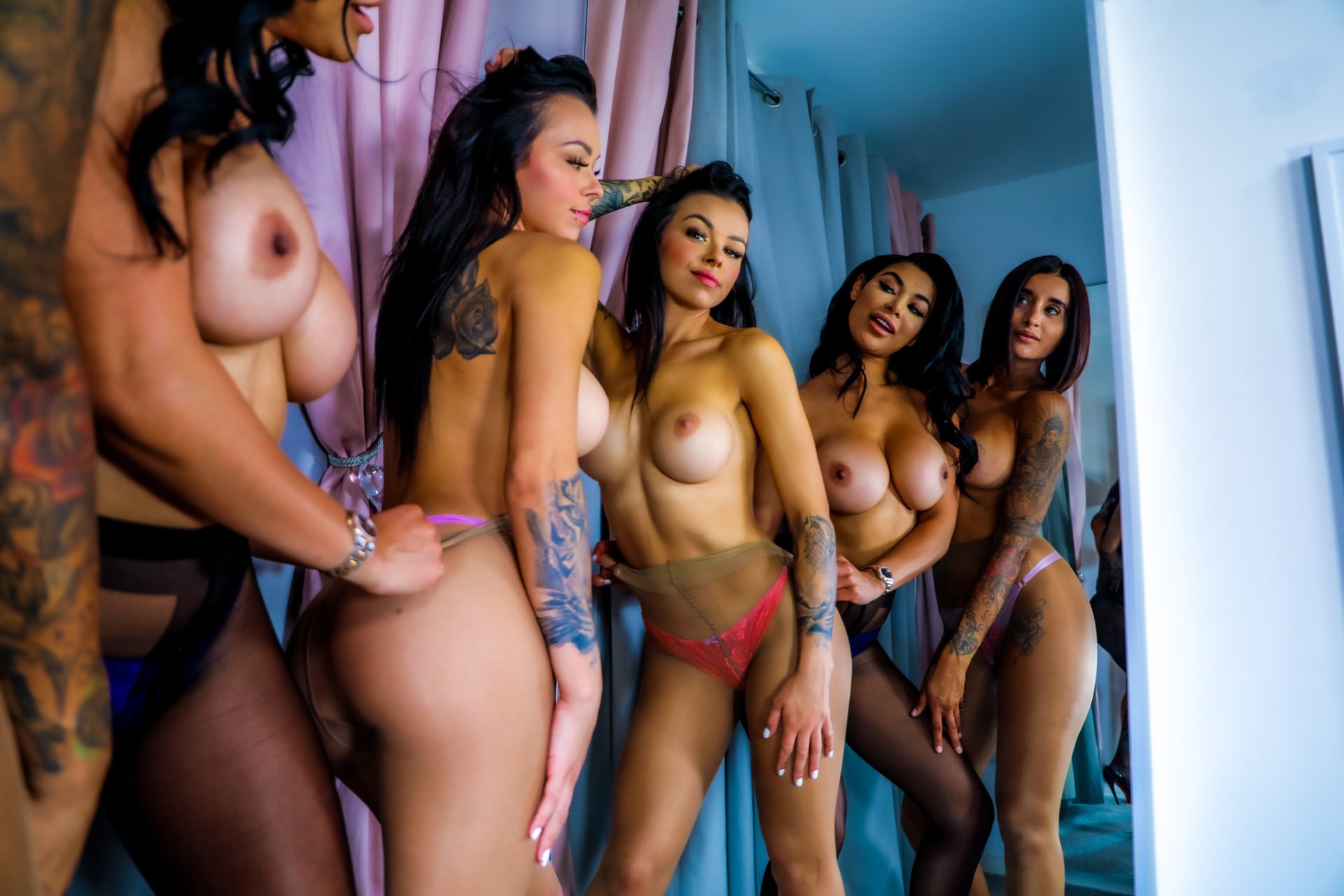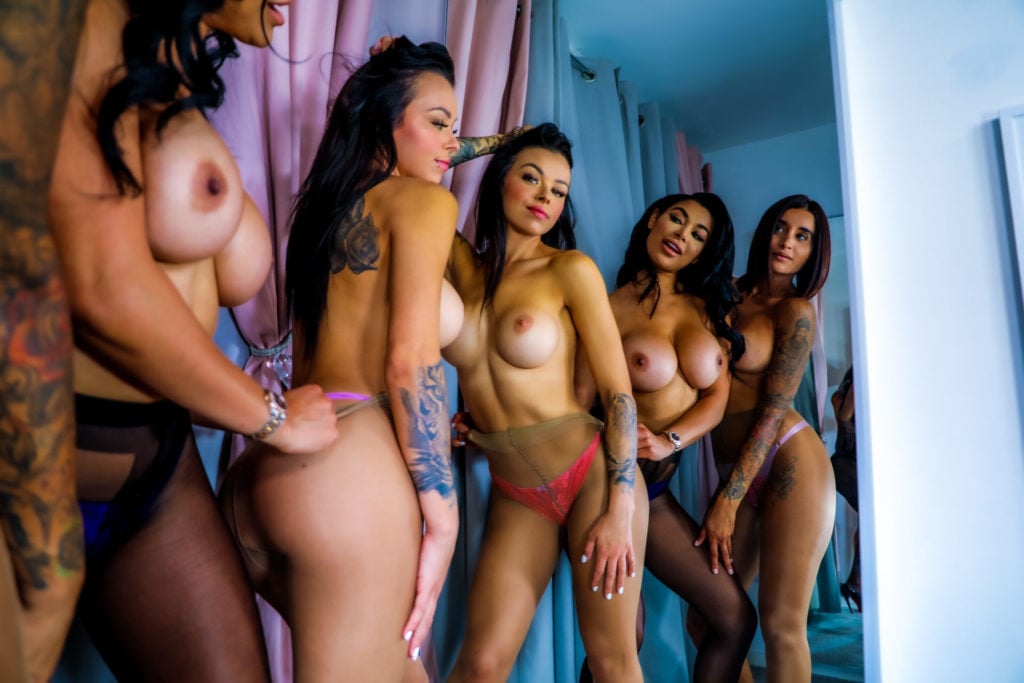 Of course you are. And we agree, after all these months cooped up at home, you deserve it. So, go on, why not take a look at our store? For anyone who appreciates the beauty of used pantyhose, it really is the place to be – and you're bound to find something that gets your heart racing.
And if you'd like a little on-screen entertainment to accompany your new purchase, be sure to sign up for one of our memberships. All of our subscriptions grant access to a gallery of exclusive pantyhose pics and videos and they're worth every single cent. Choose the one that appeals to you the most and enjoy those isolated evenings at home – just you and our sexy used pantyhose.