Ever wondered how our girls slip on pantyhose so easily? Seductively, even…
Cut from delicate nylon fabric – and designed to be as figure-hugging as possible – they're notoriously difficult to put on. But the babes in our studio make the process look effortless.
They're incredibly skilled at what they do. Whether they're putting on pantyhose that are super sheer or tights with a poker-straight seam down the back, they expertly pull the nylon over their long legs – and even make time to pose for the camera and give you close-up intimate shots.
Here we offer an exclusive insight into this slow and sensual process.
6 steps to sexily put on pantyhose
It's fair to say, our girls like to pamper themselves. From their perfectly manicured fingernails to the tips of their sexy pedicured toes – we think you'll agree – they always look their absolute best. They arrive on-set each day, looking as gorgeous as humanly possible and ready to show off their bodies.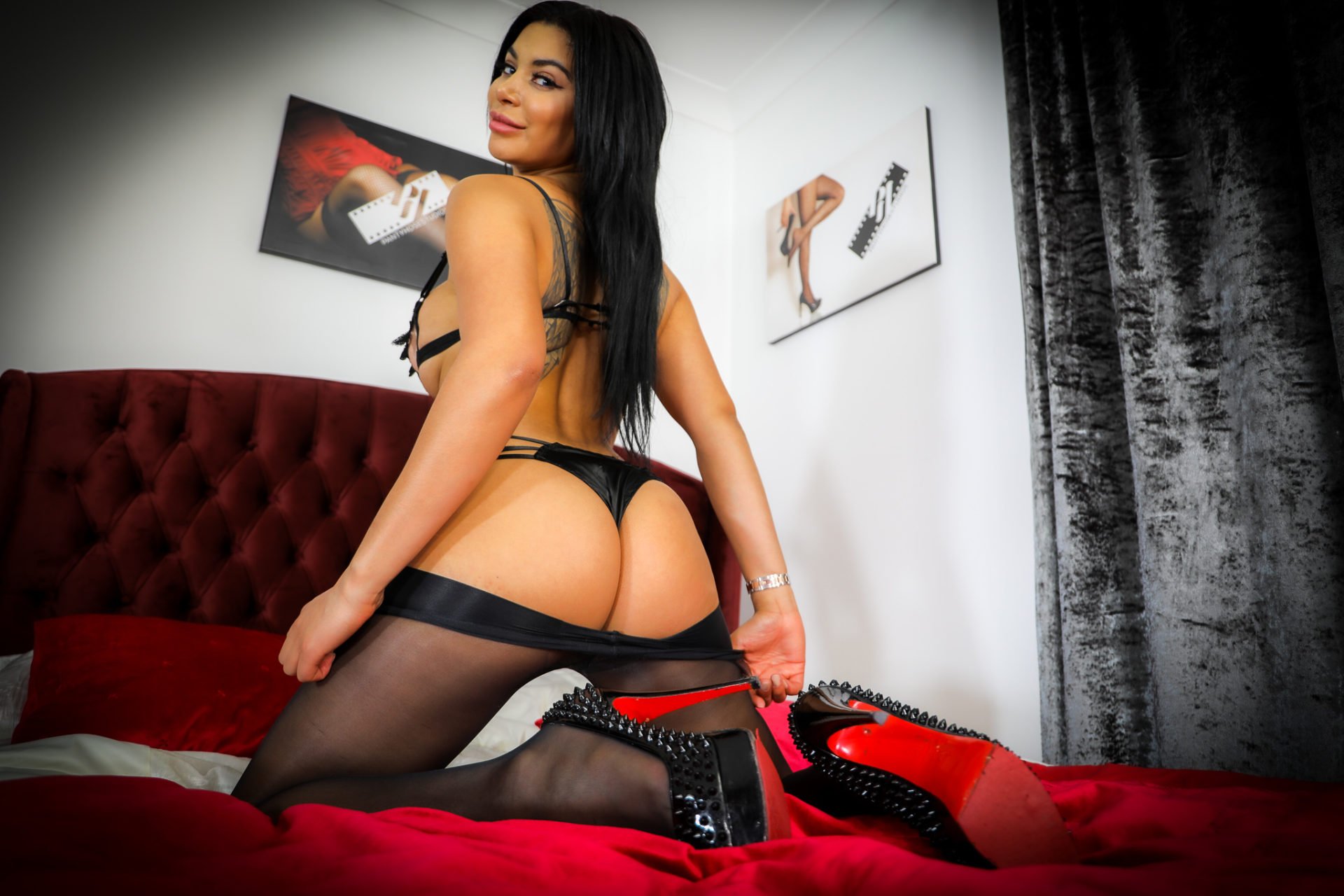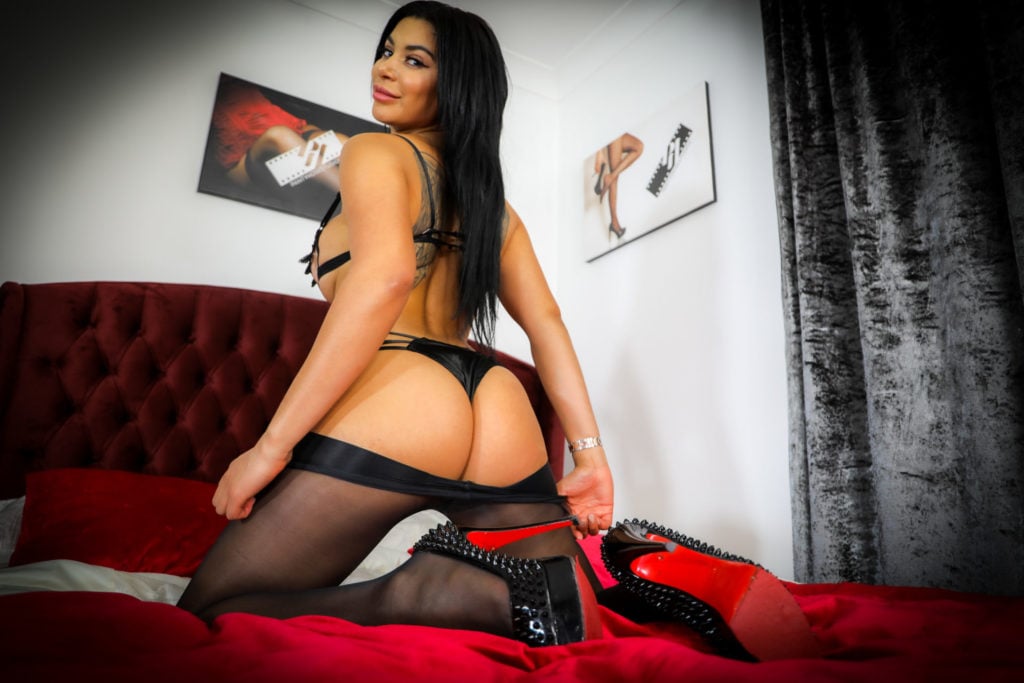 We believe the key to putting on pantyhose is to have smooth legs. That's why all of our ladies have the softest and silkiest pins that you could ever imagine. The fine fabric simply slides over their beautiful skin – pulling into place around the feet, calves and thighs – without a rip or snag in sight.
Pantyhose are made to follow the shapely curves of a woman's figure. So, if they're put on the wrong way, they can feel very strange – and are unlikely to create the sleek, skin-tight look that we all know and love. This is most noticeable with patterned or seamed pantyhose. But it can also be an issue with nude or black tights, particularly if they feature a reinforced toe or panty-style gusset.
To avoid this problem when putting on their pantyhose, our ladies start by holding the hosiery – so the label is to the back – and gather one leg until it reaches the toe.
This is where things start to get exciting…
Stretching open the fabric, the girls can then slip elegantly into the silky nylon. They point the toes of their sexy feet – in a way that avoids snags and tears in the fabric – and start to pull gently upwards until they reach the ankle. This can be done sitting or standing. But whichever position they choose, our pantyhose babes will strike a pose and give you a fantastic view in the process.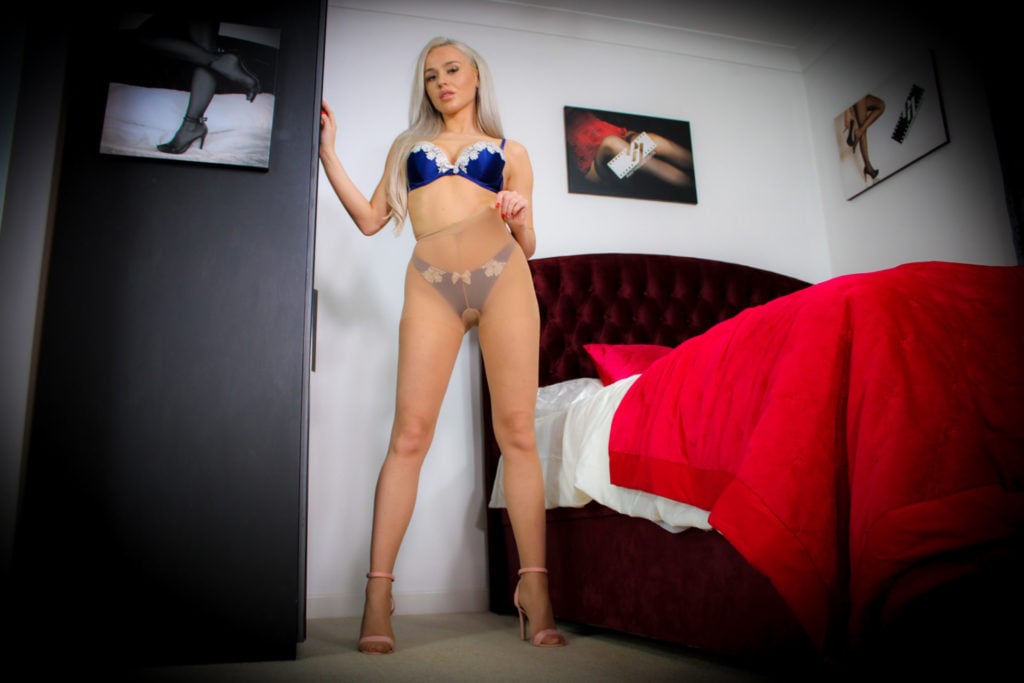 Roll them up to the thighs
The next step is to roll the pantyhose slowly – and flirtatiously – up their stunning toned legs.
The ladies like to take their time with this stage. Putting on pantyhose is a delicate process and they want to make sure the fabric doesn't rip. They also do it in this specific, well thought out way to get your heart racing as much as possible… drawing your full attention to the nylon as it glides upwards.
It's quite a difficult manoeuvre and very easy for the tights to become twisted or damaged. But our girls make it look effortless – you can't help but marvel at their expertise. They sensually pull the hosiery into place, often in one, long, smooth action. They're professionals. And, as such, they're able to put on the pantyhose – whilst showcasing their beauty and concentrating on your pleasure.
By stretching the nylon just enough for it to fit, without snagging, our ladies can then pull the last bit up over their slender hips and bum. If they've been sitting or lying on the bed, they usually stand up for this stage – spinning around to give you eye-watering shots from behind.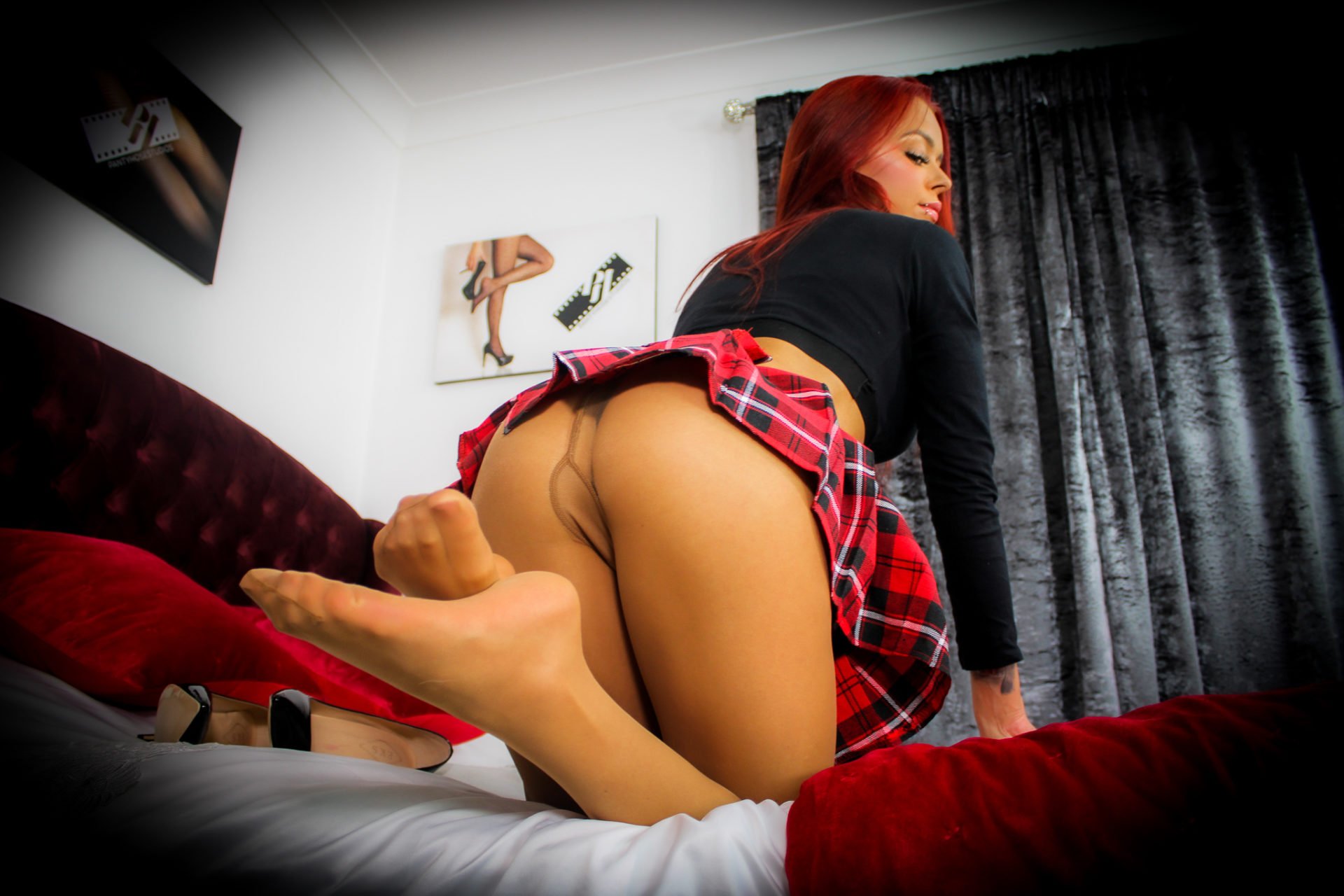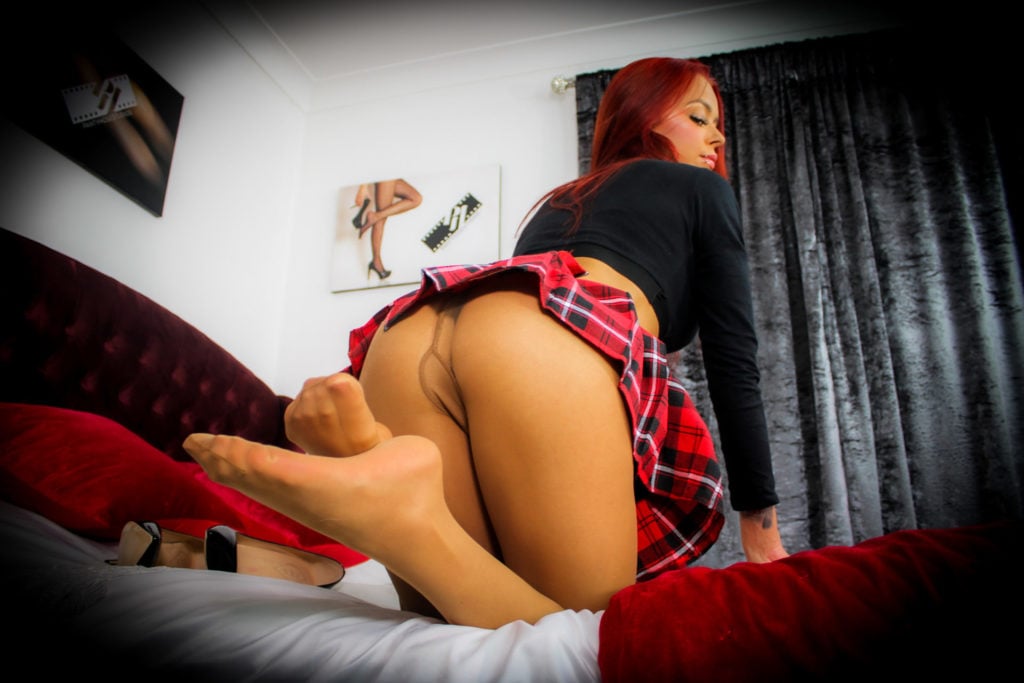 The pantyhose slip cheekily over their curves, falling into place around their slim waistline. Trust us, it'll drive you wild and you'll be wanting them to pull them down and do it over and over again…
Once they're fully on, our girls like to tweak and adjust the pantyhose – fixing the toe, smoothing the thighs, and making sure they look as sexy as possible. Of course, they'll let you watch. They want you to! And when they're happy with the way they fit, they will strut their stuff for the camera, creating exclusive footage and telling you exactly what they feel like against their skin.
Watch our girls putting on pantyhose
If looking at girls putting on pantyhose turns you on, you're certainly in the right place. As part a standard membership, you'll gain access to a gallery of exclusive images and videos – all of which pay homage to pantyhose and offer a close-up view of our girls as they slip on their favourite brands.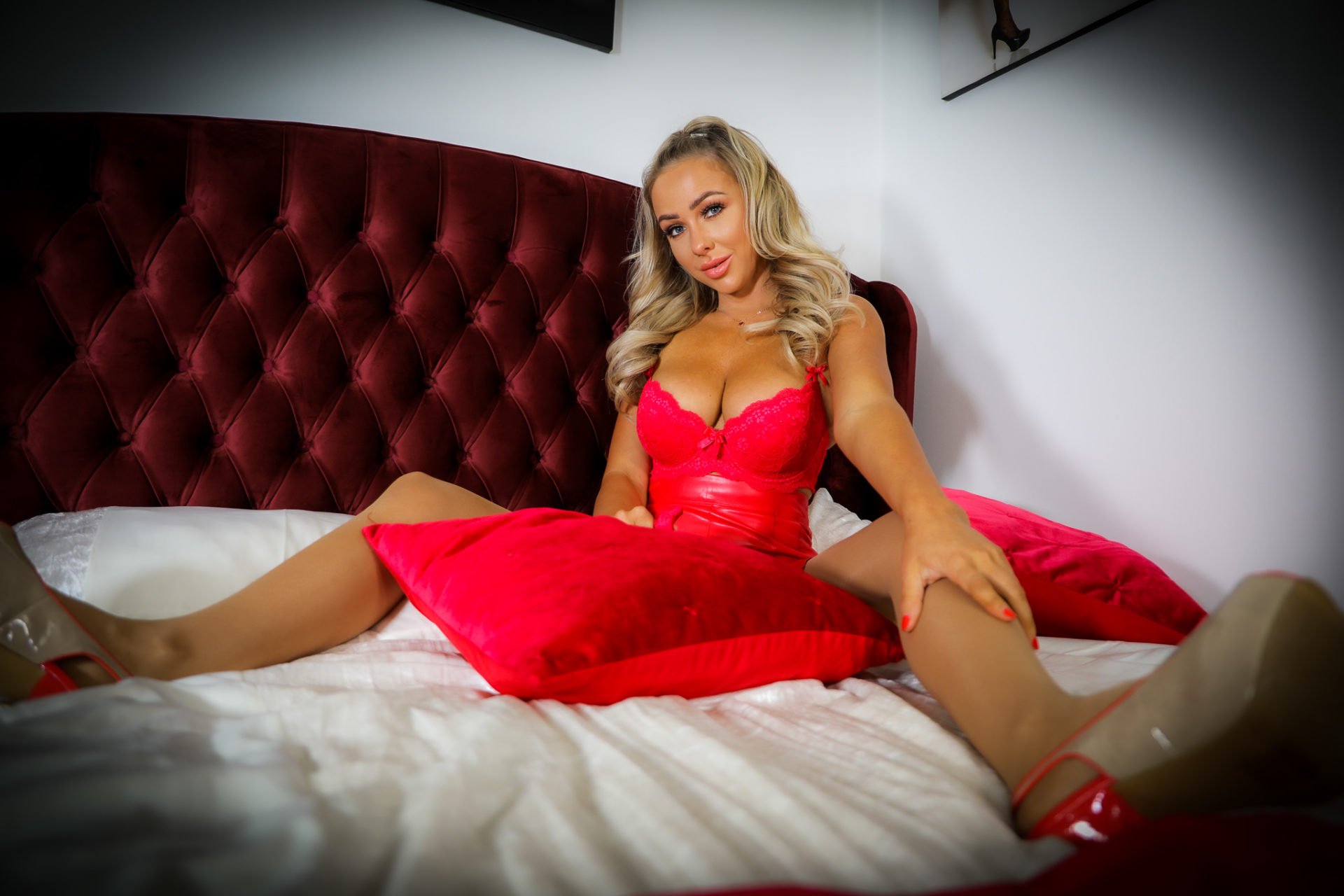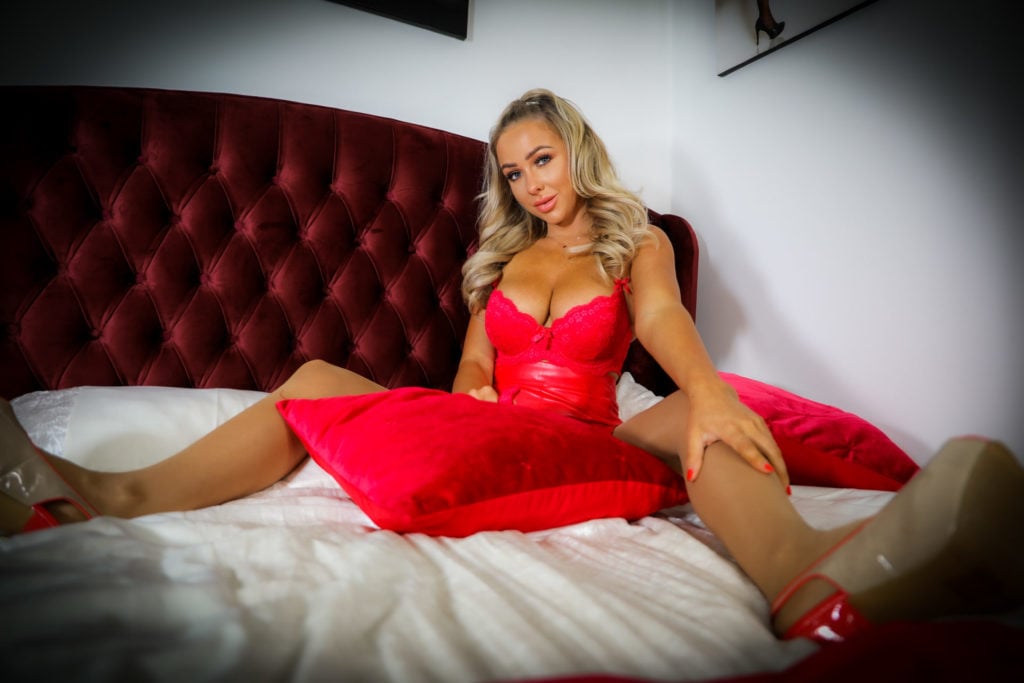 Content is separated into categories, including everything from sheer nude to back seamed pantyhose, styled with lingerie, baby dolls, fantasy costumes and more. Therefore, whatever it is about hosiery that gets you going, you're bound to find something that hits the spot. But if not, we also offer a bespoke film service – in which you can contact our ladies, tell them exactly what it is about babes putting on pantyhose that you love and they'll make a custom video just for you.
What's more, for those of you who like things a little more X-rated, we now have Pantyhose X. This is a popular subscription add-on, which features intimate and hardcore footage of our ladies, as they put on their pantyhose together – completely naked from the waist up. It's seductive, erotic and not for faint-hearted, and could be exactly what you need to take your special 'interest' to the next level.
All of our memberships are available for a very reasonable cost. In fact, if you're a fan of girls putting on pantyhose – and would love to see the experts in action – they're worth every single dollar. So why not take a look today? See for yourself just how skilled our ladies are at slipping on the nylon…