Meet The Most Popular Pantyhose Brands In The UK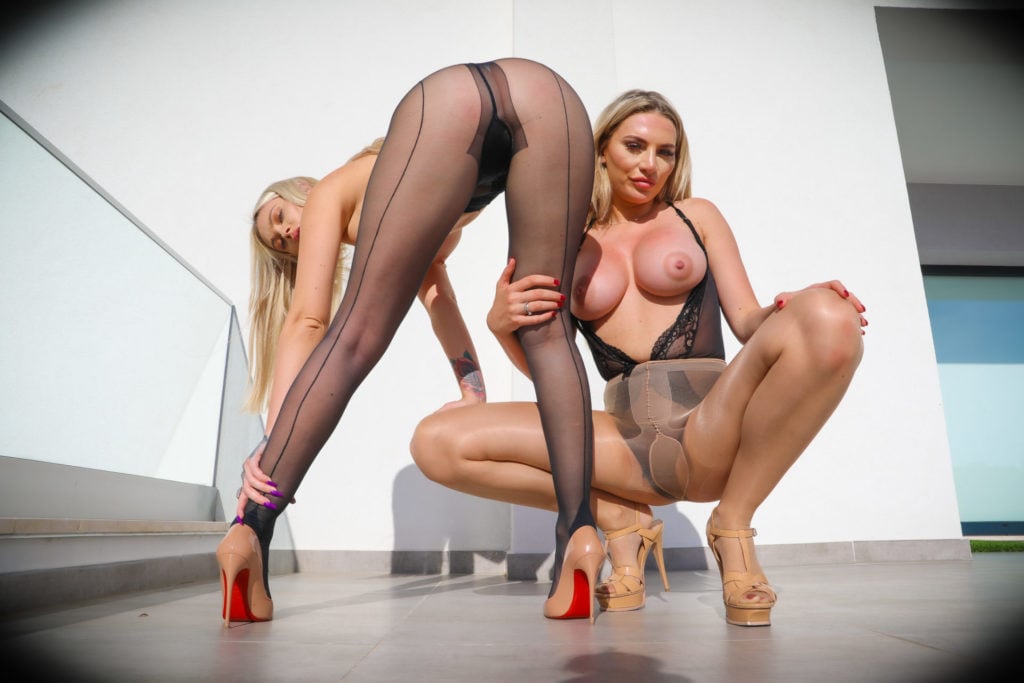 Here at Pantyhose Studios, no one understands better than us that pantyhose are not just a piece of clothing, they are a work of art. There are many brands trying to achieve the ultimate pantyhose look and feel – all to differing levels of success. As a result, there are numerous types of pantyhose on the market of all different colours, shapes and materials that strike a chord with millions. So, whether you're wearing pantyhose because you love the look, for work, for a party, or for intimate moments, this versatile garment has you covered!
We're pretty confident that we know everything there is to know about pantyhose and have developed a list of the best pantyhose brands in the UK – will any take your fancy?
Wolford
Let's kick things off with undoubtedly one of the most popular and respected name in the UK in terms of producing quality tights. Wolford pantyhose are made to the highest possible standards. And, as one of the first brands to create seamless stockings back in 1954, they have developed and maintained their excellent reputation right through to the present day.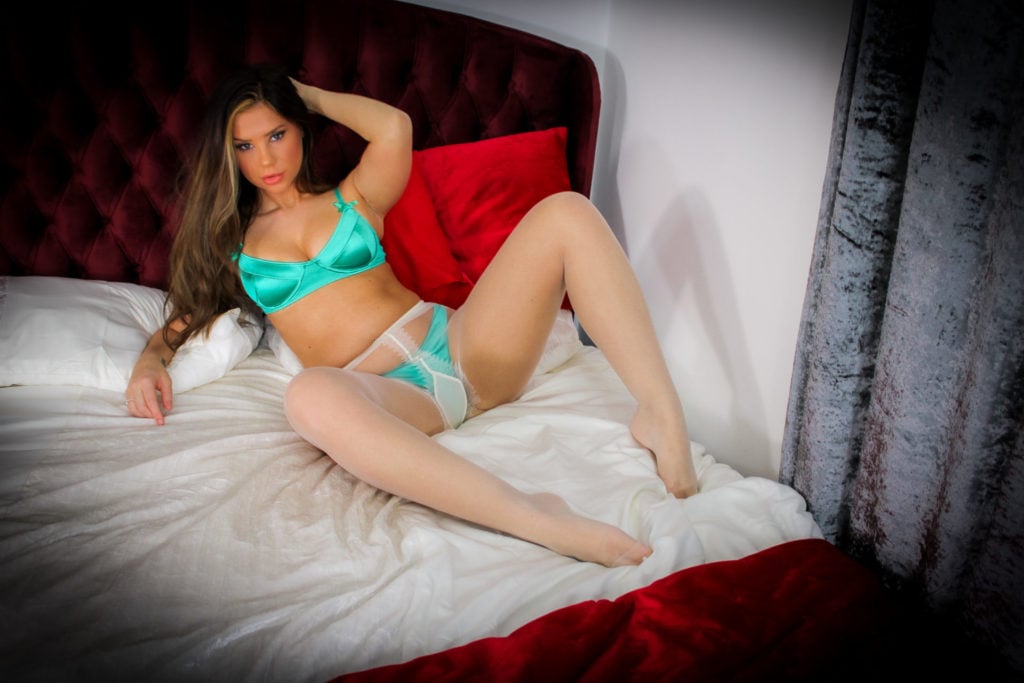 Thanks to their longevity in the pantyhose business, they are seen as one of the most versatile producers around. Creating pantyhose to fit all body types, they are a real hit with celebrities, so if you haven't worn Wolford before you will definitely have admired them! This confirms their status as the most reputable producer of pantyhose in not only the UK, but the world!
Cecilia de Rafael
Now for an international producer of pantyhose that has proven a big hit in the UK. Cecilia de Rafael's glossy look really gives them an edge in today's market. Their innovation has produced some of the best looking and most stylish tights to date, with their Sevilla range using a special, patterned yarn to achieve its shiny look.
If you're looking for class and style, with a hint of edgy and unique design that is sure to turn heads, then Cecilia de Rafael pantyhose is definitely the choice for you. The girls at Pantyhose Studios love wearing Cecilia de Rafael pantyhose, come and take a look on our YouTube channel for some pantyhose reviews from our wonderful women.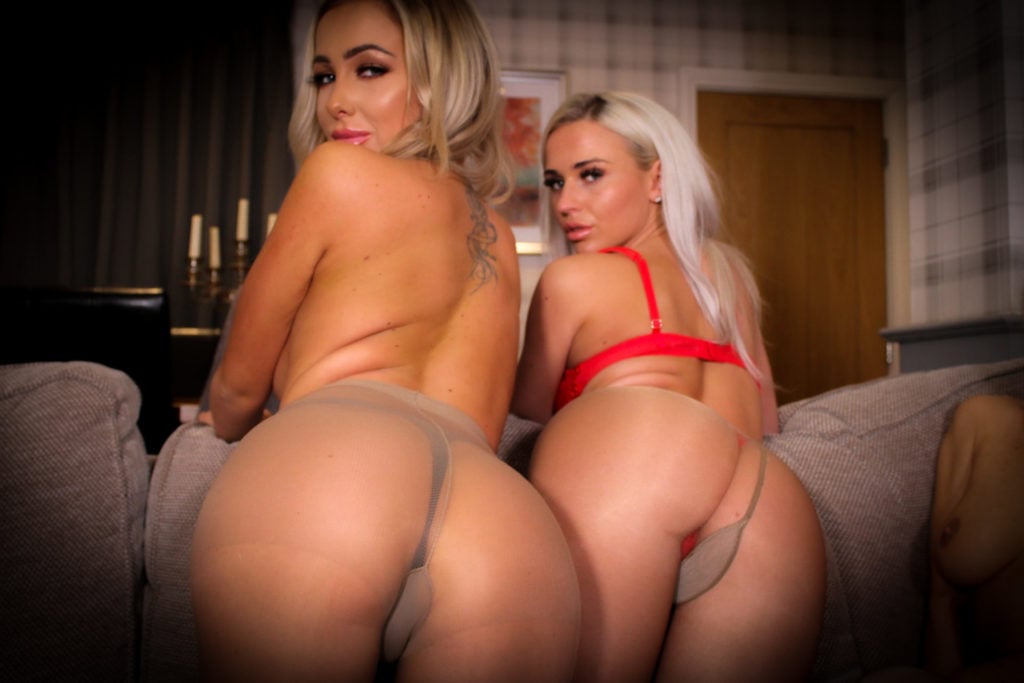 Oroblu
Another European master of hosiery is the Italian brand, Oroblu. This brand specialise in creating high quality designs that are sure to steal the show and allow you to strut your stuff with confidence and style.
This brand of pantyhose is normally best worn for letting your hair down and going out to party, with a range of wild designs that will liven up any outfit and make heads turn. Their detailed and varied designs have made them a popular choice in the UK.
Levante
Looking for something a bit more formal and professional? Levante pantyhose may well be the perfect solution for you. This classic piece of hosiery is perfect for work or any sophisticated special event.
These comfortable styles are perfect for feeling confident and ready for the day ahead. Similar to Wolford pantyhose, they have an innovative design that uses a unique knitting technique and superior yarns to provide the most comfortable yet stunning pantyhose products around.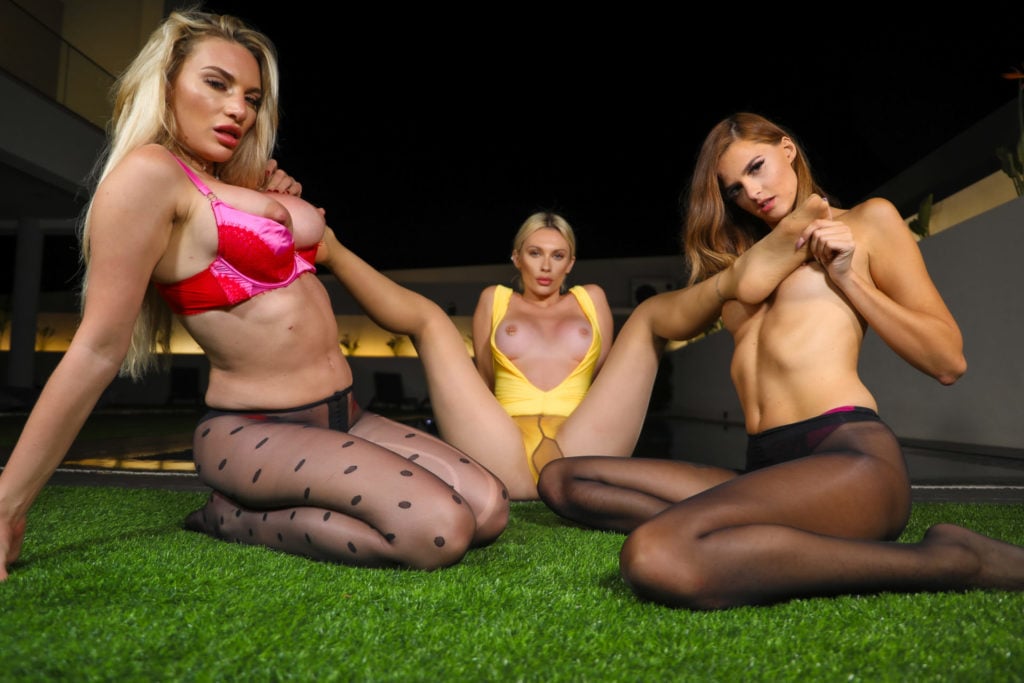 Giulia
This hosiery brand is relatively new in comparison to the well established brands that we have already covered in this post, having only been developing pantyhose since 2000. However, what they lack in historical reputation they definitely make up for in quality of product! They are hugely popular thanks to the versatility of their garments, allowing for sizes up to 4XL meaning that curvy women can enjoy their comfort and style.
This Eastern European brand specialise in pantyhose for every day wear, meaning that they offer some of the best durability on the market. They come highly recommended by our girls, who regularly show off Giulia pantyhose in their exclusive pantyhose reviews. They love the polished finish of these garments that give your legs a smooth, airbrushed appearance and allow you to walk around with confidence and style.
Used pantyhose for sale
Do you like the look of the pantyhose discussed in this blog? They are also popular with our girls and are worn in the exclusive videos that you can gain access to with a Pantyhose Studios membership. On top of this, you can also buy the used pantyhose from our wonderful girls, at a very reasonable price! Take a look on site for the packages that we have on offer for both new and returning customers.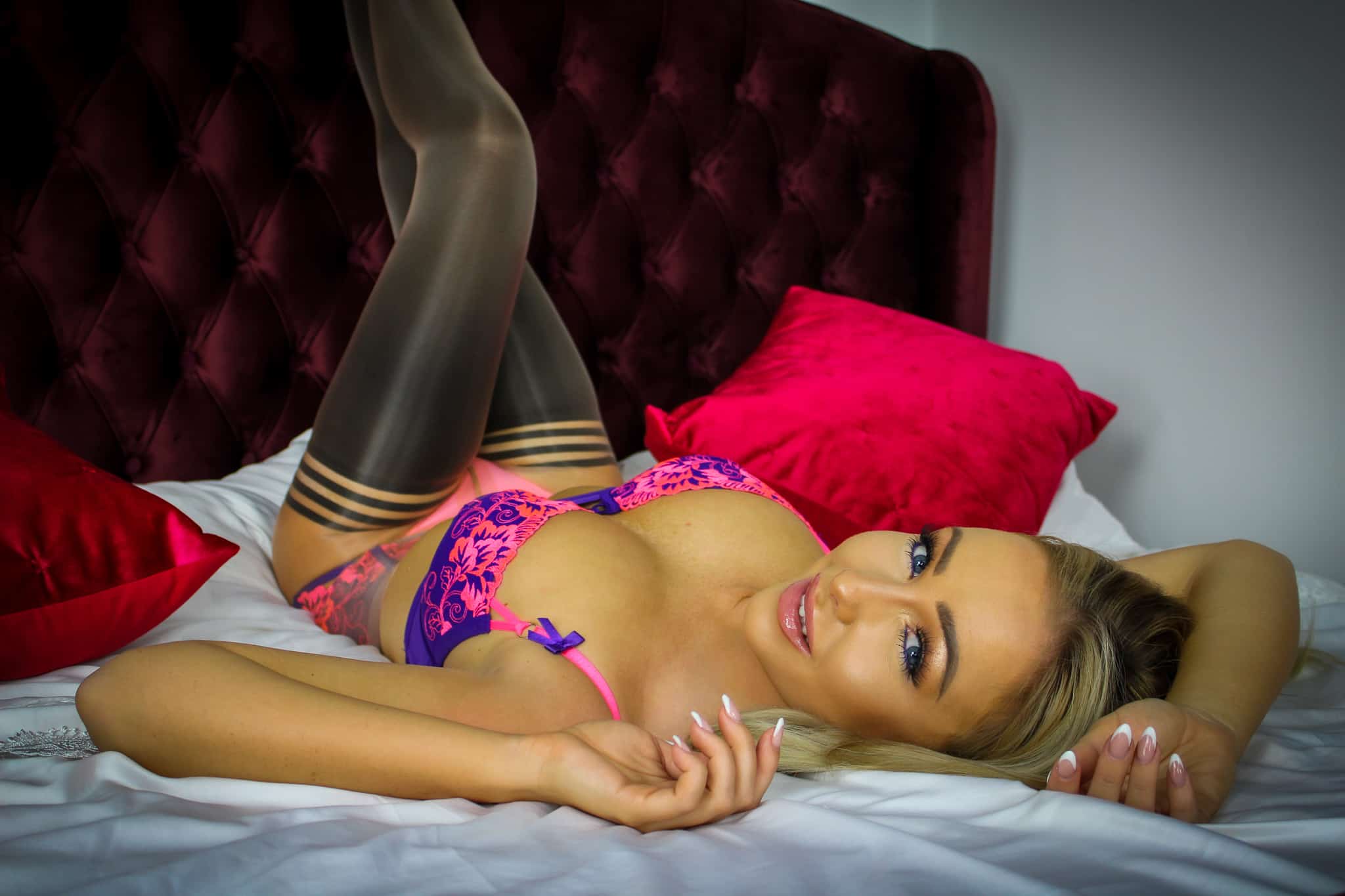 Pantyhose reviews
Here at PantyHose Studios, our girls are tasked with reviewing the latest pantyhose on the market. These pantyhose reviews are designed to let you know which set of tights are the most reliable, comfortable and achieve the best look.
All of our ladies, including Victoria and Gabrielle Taylor, love letting you know about what they think about the products and which brands they find to offer the perfect pair of pantyhose. They really know their pantyhose – so if they enjoy wearing them, you can rest assured there is no better seal of approval!
Contact us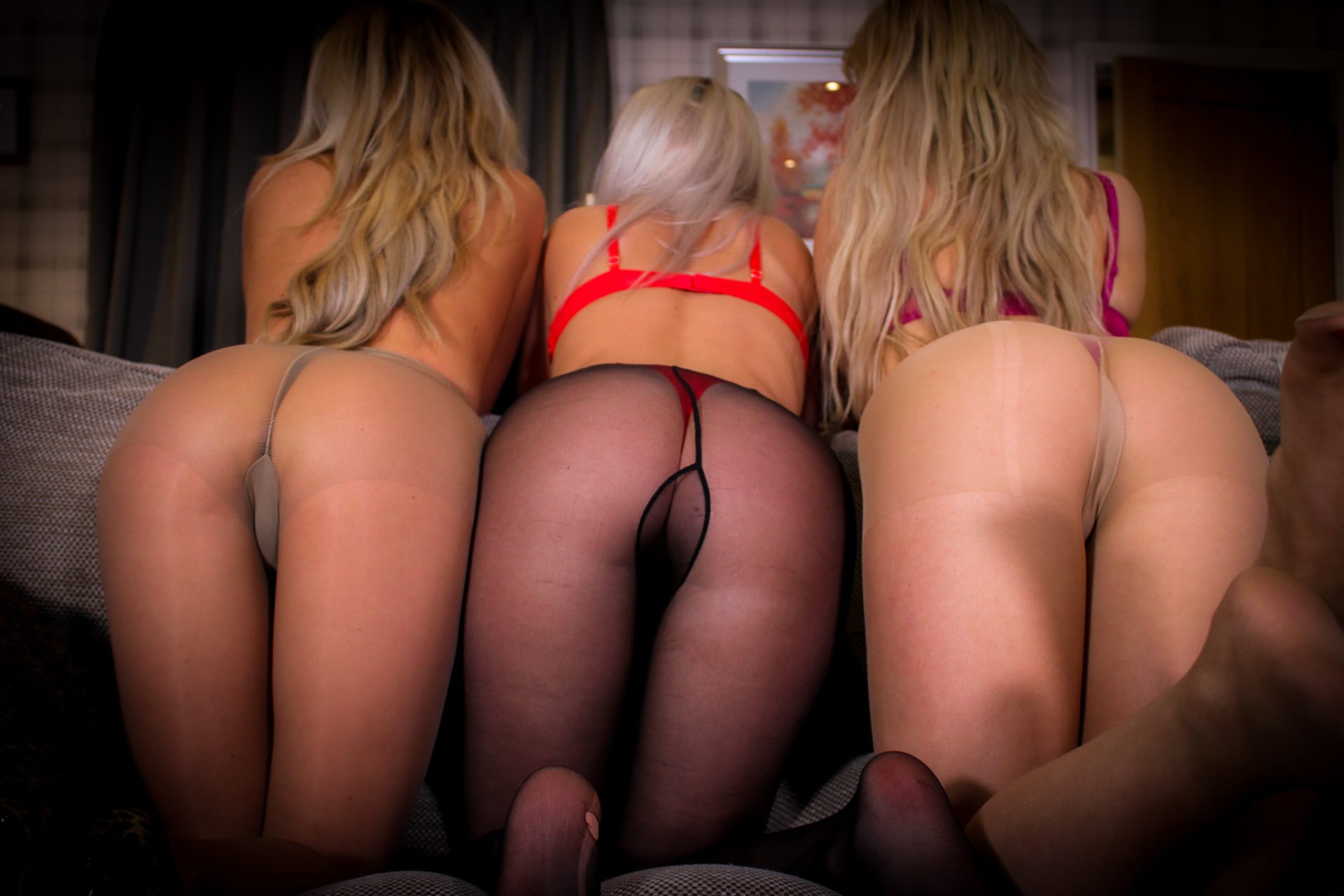 Want to get involved in all the fetish and pantyhose chat we have in our expanding community? Feel free to check out our membership options to see whether a one month, three month or six month membership is best for you!
Here at Pantyhose Studios, we'd love to hear about the pantyhose you love the most. We are available to contact via our online enquiry form for information on how you can get involved in the pantyhose community, starting today! You can also use the form to ask any burning questions that you would like answering before you decide to make the pledge and sign up with us.